VSTE is an affiliate the International Society for Technology in Education (ISTE). While ISTE sponsors many events, its premier event is the ISTE Conference, held in late June each year. ISTE 2017 will be held June 25 - 28, 2017, in San Antonio, Texas.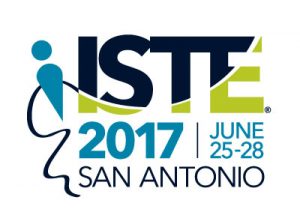 Join your colleagues at the world's premier ed tech event! Experience hands-on the way technology and the latest digital innovations are transforming learning and teaching, and meet face-to-face with educators worldwide who share your passion! ISTE's Annual Conference & Exposition (formerly the National Educational Computing Conference, NECC) offers something for everyone: teachers, teacher educators, curriculum specialists, technology coordinators, and administrators. Choose from more than 600 immersive, interactive sessions and 125 workshops, network at informal lounges and cafés, and browse a private showing of the newest innovations from more than 500 top ed tech vendors around the globe. Don't miss out on this once-a-year opportunity for professional learning, networking, and ed tech shopping—all in one place!
Register now: http://www.isteconference.org.