Meet our Mentors and their Mentees.
Mentor: Charlotte Morris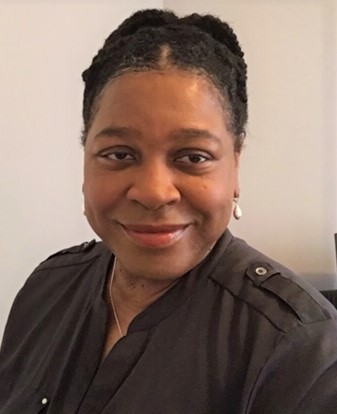 My name is Charlotte Morris and I am an Instructional Designer for The George Washington University in the College of Professional Studies. I currently design courses for the Paralegal Studies and Sustainable Urban Planning programs. My focus is on developing engaging curriculum based on proven methodologies and pedagogical strategies.
I am a certified Adobe Creative Educator, a member of the Virginia Society for Technology in Education (VSTE), and also serve on the Business Intelligence Board for Chief Learning Officer (CLO).
These are highly innovative times in learning and development. Learning and learners are evolving. Whether the platform is in person, online, or on social media, the future looks bright and exciting!
Mentee: Karen Roberts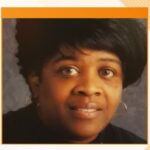 Karen Roberts is a career and technical education teacher in Portsmouth, Virginia. She has served Woodrow Wilson High School for 13 years as an early care and education facilitator and now as the nutrition and wellness teacher. Ms. Roberts also serves as the sponsor of several clubs and organizations.
Ms. Roberts is the past president of the Virginia Association for Teachers of Family and Consumer Sciences and the current director of membership & records for the Virginia Association of Family and Consumer Sciences. In 2019, she was recognized as a Family, Career and Community Leaders of America (FCCLA) educated adviser for her accomplishments going above and beyond in her professional development. As a 2018 American Association of Family and Consumer Sciences National Teacher of the Year Merit Finalist she had the opportunity to present strategies she employs to integrate technology in her instructional practices. She was recently selected to participate in the National Leadership Fellowship Program for the Association for Career & Technical Education (ACTE).
Ms. Roberts is constantly looking for ways to integrate technologies to engage students in the learning experience.
---
Mentor: Donna Schaeffer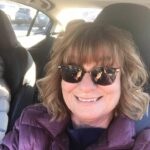 Dr. Donna M. Schaeffer has won Outstanding Teaching awards four times throughout her career, as well as awards for distinguished colleague and outstanding research. She is Professor and Advisor for the Doctorate of Science in Cybersecurity at Marymount University.
She earned her PhD in Information Systems with a minor in Education from the Claremont Graduate School. Dr. Schaeffer has published 12 articles and several book chapters and encyclopedia entries. She has presented at least 100 papers at international, national, and regional conferences, many of which are published in Proceedings.
In 2020, she was appointed to a Cyberspace Solarium working group on Advancing Cyber Education, to support the John S. McCain Defense Authorization Act of 2019. Dr. Schaeffer is certified as a Wiki Editor and serves on editorial review boards for computing journals. She is on the Board of Directors of Women in Defense and steering committee of Consortium of Computer Sciences in Colleges – Eastern. She s a member of, and has held leadership positions, in several professional computing and civic associations including the Association of Computing Machinery, Capital Area Women in Computing, the Council on Foreign Relations, and the Women's High Tech Coalition.
Mentee: Theresa Goltermann
Theresa Goltermann is a 30-year veteran teacher of Middle School Science, CTE, and STEM elective classes. Currently teaching in Yorktown, Virginia. Over the last ten years, she has promoted and developed non-CTE STEM and computer science curricula for her school district and continues to actively promote STEM and CS initiatives state-wide through organizational and outreach work. Theresa has made an impact in her school by increasing female and minority enrollment in STEM programs and is able to connect with a diverse population of students through innovative design thinking and transformative projects in her Engineering, Computer Science, and Career and Tech Ed classes. Theresa also coaches and facilitates several extracurricular STEM programs including Girls Who Code, FIRST Lego League Robotics, and SeaPerch ROV. In recognition of these efforts, Theresa was selected as the 2018 Virginia Region 2 Teacher of the Year.
As a third-year doctoral student in Educational Technology and Online Learning, Theresa models lifelong learning while mentoring other teachers to do the same as they work together to fearlessly incorporate passion and play into creative learning experiences for students.
n support of regional and national STEM outreach, Theresa is a CodeVA Computer Science Integration Coach, Master Lego Educator, a Center for Excellence in Education endorsed DoD STEM Ambassador, and NNSTOY Lego Education Advisor. Theresa is a member of many regional, state, and national organizations such as the National Science Teachers Association, Virginia and International Technology Engineering Educators Association, American Society for Engineering Educators, and the Computer Science Teachers Association.
---
Mentor: Scott Kiser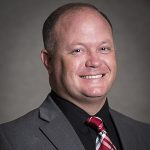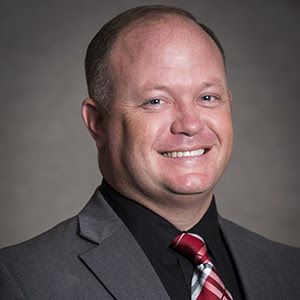 I am currently the Director of Technology for Wise County Public Schools, where I have served for seven years. Prior to accepting the position with Wise County Schools, I served Norton City Schools as a teacher, coach, principal and technology director for thirteen years.
I have served on the VSTE Board of Directors for a few years now, and recently became involved with the Diversity and Inclusion Taskforce. Within the task force, I am currently serving as a mentor where I have the opportunity to share the knowledge that I have gained during my 20 years of being a teacher, principal, and technology leader. My goal is to support and encourage upcoming leaders in the technology field!
Mentee: Yolanda Montague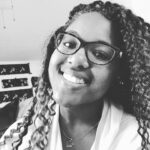 Yolanda Montague is a 12 year veteran teacher who taught Spanish at both the middle and high levels. She has been passionate about second language acquisition skills and worked diligently to foster cultural understanding in all of her students and community. As a result, in the 2018-19 academic year, she was awarded, "Teacher of the Year" for her school. Through that passion, she has inspired former students to pursue their second language acquisition in higher education through both minors and majors, and even inspired students to become Spanish teachers in turn.
Throughout those 12 years, she continued to pursue her acquisition of education technology knowledge by attending many technology conferences, taking technology related coursework, as well as becoming a member of VSTE. She is also now enrolled in a Master of Science in Instructional Design and Technology. Students and teachers alike knew that they could come to her with their technology concerns and she would explore all options to solve them. Now, employed as an Instructional Technology Resource Teacher, she is striving to provide the same level of passion in helping her community with technology.
---
Mentor: Jennifer Barker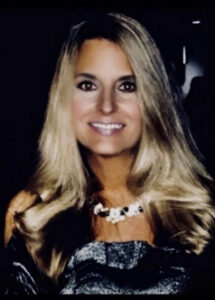 Jennifer serves as a STEM Instructional Specialist for Newport News Public Schools. In this role, she supports the advancement of division-wide STEM programs and specifically leads the implementation of the CyberSTEAM program. Her current projects include developing CyberSTEAM leaders, CyberSTEAM professional development sessions, and teacher coaching of computer science integrated instruction. Jennifer served on the first computer science curriculum writing team for the Virginia Department of Education last year and currently has been selected as a professional learning module developer for the VDOE. In this role she works collaboratively with a team of leaders from across the state on a new science-based professional development initiative called Deeper Learning: Making Meaning in the Science Classroom-Science Learning Collaborative (SLC).
Mentee: James Jackson