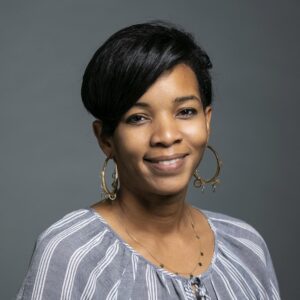 Nicci T. Dowd, Ed.D. - Taskforce Co-Chair
I am the co-chair of the Diversity and Inclusion Taskforce. I am also a member of the VSTE Board of Director.  Currently, I teach a Diversity and Inclusion course for UVA, Wise, Center for Teaching Excellence. I am also a Mentor for Doctoral Students in the Education Leadership Programs at Regent University.
I got involved with this work because I wanted to explore the barriers related to diversity within the education taskforce.  I also wanted to work with others to identify recommendations on facilitating diversity in educational technology.
This group is working hard on several projects and I am excited about them all!
---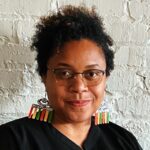 Amy Stewart - Taskforce Co-Chair
I'm just a girl in love with tech, diversity, student success, and steaks! I am a career switcher who fell in love with tech when I needed to use it to provide differentiation to my mostly ESL students in my 4th-grade class. I quickly realized that I could use technology to make my teaching life easier and provide more individualized support for my students. I currently work for a small school district in Central Virginia and teach a Diversity and Inclusion course for UVA-WISE Center for Teaching Excellence.
Fun stuff about me: I love steak (med-rare is best), reading (it has kept me grounded my entire life), cross-stitching (have not ever finished a project that I started), home improvement novice (redid a complete bathroom from studs to finishing features), running (for fun), outdoorsy (my low-tech pleasure).
As a member of GRAETC, I noticed that there was a lack of diversity in the committee, especially after attending ISTE 2019 and hearing the conversation around more diversity in the EDTech field. Karen sent out a survey for those who were interested and I jumped on the opportunity. I believe that we have to remove the idea that TECH is for white males or "nerds," I want other minority individuals to see that TECH is open to anyone who loves it. It has so many benefits in the educational setting, especially if we are talking about creating 21st Century Learners.
The Mentorship program is where my heart lies. I think it is important for those in leadership positions to change who is seated at the table. As we progress in social justice and equity work, we have to be honest that many times we don't have minority voices seated in positions where their voices and opinions are heard and respected! As a minority tech leader, it is my job to remove the glass ceiling that is there for minorities in the Tech field.
---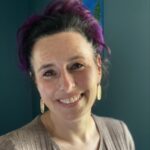 Mistie Aistrop-Vanhook
Mistie Aistrop-Vanhook is a Technology Teacher for K-5 in Staunton, VA and a long time VSTE Conference Committee Member. Since her first year teaching, Mistie has seen how educational content and practices assume children have similar life experiences and access to remote learning. Each day, Mistie's personal goal is to make sure to meet each student where they are in order to foster inclusion and maximize learning opportunities. When Taskforce Inclusion was created, she knew she had to be part of this vital work. Mistie is excited to be part of Professional Development. Mistie believes by helping other educators embrace inclusion for all students, we prevent repeating the mistakes of the past and provide the best educational experience possible for every student in the Commonwealth.
Committee: Professional Development
---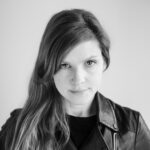 Katie Fielding
Katie is an instructional Technology Coach in Prince William County. She was a VSTE Coaches of the Year in 2019.  She is a Google Innovator and Trainer.  In her Google Innovator project, Sick at School, Katie focused on improving homebound education for chronically ill students with an empathy focused approach. This is a population she identifies with as a person with cystic fibrosis. She is enthusiastic about being on this committee to represent people with disabilities, as well as provide mentoring and support for new or prospective members of the tech coaching profession.
Committees: Mentoring, Website
---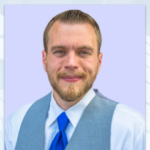 Patrick Hausammann
I am a perpetual optimist and believer in the power of a #growthmindset to #failforward en route to creativity and innovation. He leads with empathy and believes in empowering others to accomplish their goals along the path to their individual greatness. Patrick is the founder of http://UnisonEDU.org, co-founder of #EdcampNSV and is also a G Suite for Edu Certified Innovator, Trainer, Educator I & II, Flipgrid SVA, Wakelet Ambassador, Common Sense Education Ambassador and more! He has first-hand experience with edtech for PD, co-teaching, and student instruction. Check out at www.phausedu.com and @PHausEDU on Twitter.
Equity is a continuing issue within education and beyond. My hope with being part of the committee is to be a force and voice for change and support. Being part of this committee is one way I hope to do this and continue to connect and grow with amazing educators making strides for equity.
I'm very passionate about both the mentorship program as well as professional development. Both of these projects are about supporting others and growing together, which are two components of education and educational technology that drive much of what I do every day including leading a nonprofit, UnisonEDU, that is dedicated to providing world-class support to all educators in need.
Committees: Mentoring, Professional Development
---
Scott Kiser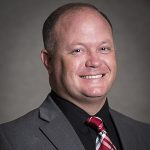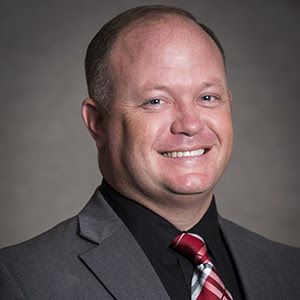 I am currently the Director of Technology for Wise County Public Schools, where I have served for seven years. Prior to accepting the position with Wise County Schools, I served Norton City Schools as a teacher, coach, principal and technology director for thirteen years.
I have served on the VSTE Board of Directors for a few years now, and recently became involved with the Diversity and Inclusion Taskforce. Within the taskforce, I am currently serving as a mentor where I have the opportunity to share the knowledge that I have gained during my 20 years of being a teacher, principal, and technology leader. My goal is to support and encourage upcoming leaders in the technology field!
Committees: Mentoring, Professional Development
---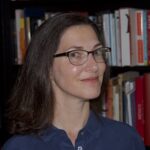 Bea Leiderman
I have been an instructional technology coach since 2005. For as long as I have been in this field, one of my passions has been working with teachers to ensure all students at all grade and academic levels have opportunities to participate in open-ended, creative projects mediated by technology.
I got involved in this committee because I wanted to ensure that the edtech leadership landscape of our state is reflective of our population. I am also interested in exploring issues related to bias in technology tools, whether they result from limited accessibility or from underlying data used in its creation.
Committee: Website
---
Ann Nash
Committee: Professional Development
---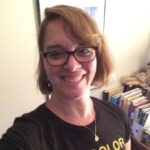 Jennifer Orr
I have long respected the work VSTE does and was thrilled to learn about a push for equity and diversity as that is something I feel is often lacking in the larger ed tech world.
I am super excited about the mentoring project as I think educators are always growing and learning but sometimes we could use some help. We need more educators of color across the board and one critical way to make that happen is to have more educators of color in leadership positions and with strong voices. I think this mentoring project will help move that forward.
Committees: Mentoring, Professional Development
---
Charles Randolph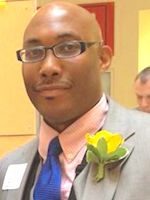 Charles has over 14 years experience as an Instructional Technology Coordinator (ITC) for Arlington Public Schools. During that time, Charles has worked directly with students, teachers and administration to infuse 21st century Instructional Technology/STEAM/CTE skills in the classrooms and schools. Charles has also supported school and county-wide deployments and professional development initiatives.
Charles is currently a member of ISTE, former ISTESTEM Co-Chair 2019-20 and a member of VSTE educational technology organizations-Ad Hoc Inclusion Task Force: Mentoring Program. Charles has also served as Lead High School Instructional Technology Coordinator for Arlington Public Schools. Certified Apple Learning Specialist and ETLO (Certified Online Facilitator).
Committees: Mentoring, Professional Development
---

Karen Richardson
I am the executive director of VSTE. I am also a teacher: I do lots of professional development and teach a graduate course in school technology for University of Richmond. Finally, I am a part-time farmer living in an old farmhouse in rural Virginia.
With several others, I began the Inclusion Task Force in 2019 to investigate ways that VSTE could educate and advocate for diversity in education. Only 17% of Virginia's educators are nonwhite while 53% of its students are white. Many of our students never see themselves reflected in the classroom or in school leadership. And, this spills over into other positions such as technology coaches and that's where VSTE got involved.
I am passionate about the work of the committee itself because it shows our commitment to these kinds of issues. I hope we are getting beyond words to creating space for real action in the world. Dr. Dowd and Ms. Stewart stepped right into the leadership and we decided VSTE's role was as a platform for people's passions.
---
Tim Stahmer
Committee: Website