VSTE, along with schools and organizations all over the world, will be celebrating Connected Educator Month with activities throughout October sponsored by the Education and Outreach Committees of the VSTE Board of  Directors. Check out the information and then keep an eye on the newsletter and our social networks for specific times. Classroom Snacks:  As … Continue reading Connected Education Month 2016 Activities →
Read More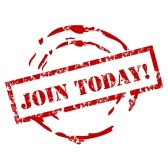 Become a member of VSTE and receive all the benefits and information associated with membership for free.
Join Now
Upcoming Events
FREE Webinar for Leaders: Digital Equity: A VSTE CoSN Council Webinar
September 22, 2016, 8 PM
VSTE Adobe Connect Room
Learn More
VE PLN Events:
Game Night In Second Life
Monday, Sepember 26, 2016, 8 PM
Minecraft Monday
Monday, October 3, 2016, 8 PM
Learn More
Bridging the Gap: Teaming Up For Differentiation
September 29, 2016
Virginia Tech Southwest Center
Abingdon, Virginia
Learn More
Leading Ed2
October 11, 2016
Daniel Technology Center
Culpeper, Virginia
Learn More
VSTE Annual Technology in Education Conference
December 4-6, 2016
Virginia Beach Convention Center
Virginia Beach, Virginia
Learn More
VSTE is committed to providing an inclusive and welcoming environment in all of our endeavors for all members, participants, volunteers, partners, staff, contractors, and Board members. VSTE recognizes that its success requires certain commitments to principles of non-discrimination from all of our business partners and event participants.