Virginia's Premier Education Organization
VSTE is your organization! VSTE's mission is to support its membership through first-class professional development opportunities, including our legendary annual conference. It's also poised to help you advocate for the role technology plays in today's school. We welcome to the membership school and district administrators, teachers, ITRTs, and media specialists.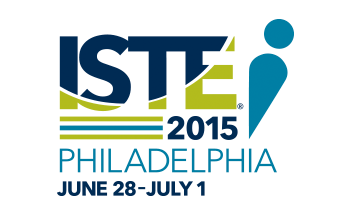 VSTE is an affiliate of the International Society for Technology in Education. VSTE members can benefit from their membership in a variety of ways including discounts at the annual ISTE conference and purchases in the ISTE bookstore. Learn more about these benefits here.

The VSTE CoSN Council, a subcommittee of the VSTE Board of Directors, is the CoSN State Chapter for Virginia. As part of its work with CoSN, VSTE is reaching out to educational leaders to support advocacy, leadership and professional development. Learn more about The VSTE CoSN Council here.
VSTE also partners with organizations in Virginia and beyond to provide benefits to VSTE members. Check out our webpage on partnerships which include the Partnership for 21st Century Skills.
Members across the globe can support VSTE's efforts through our Friends of VSTE program. Friends of VSTE offer a tax-deductable donation to their favorite organization.
In fact, if you're shopping for educational books and materials through Amazon.com, you can support VSTE too. Visit the VSTE store where board members have recommended materials, or use our partnership link to send a small percentage of your spending dollars to help support VSTE. It doesn't cost you or your school an extra dime!
Our sponsors make the magic happen. Sponsors are vendors and organizations that support VSTE financially. Each offer a range of services and products that may be of interest to members. Learn more about sponsoring VSTE.
Loading