Are you ready for Computer Science Week? 
This year Computer Science Week is being celebrated Dec. 5-11, 2022. While the Computer Science Standards are integrated all year long by K-8 Virginia teachers, this is a great time to focus on Computer Science and try some new ideas and/or activities with your class. 
Here are a few resources for activities to try!
CSEdWeek.org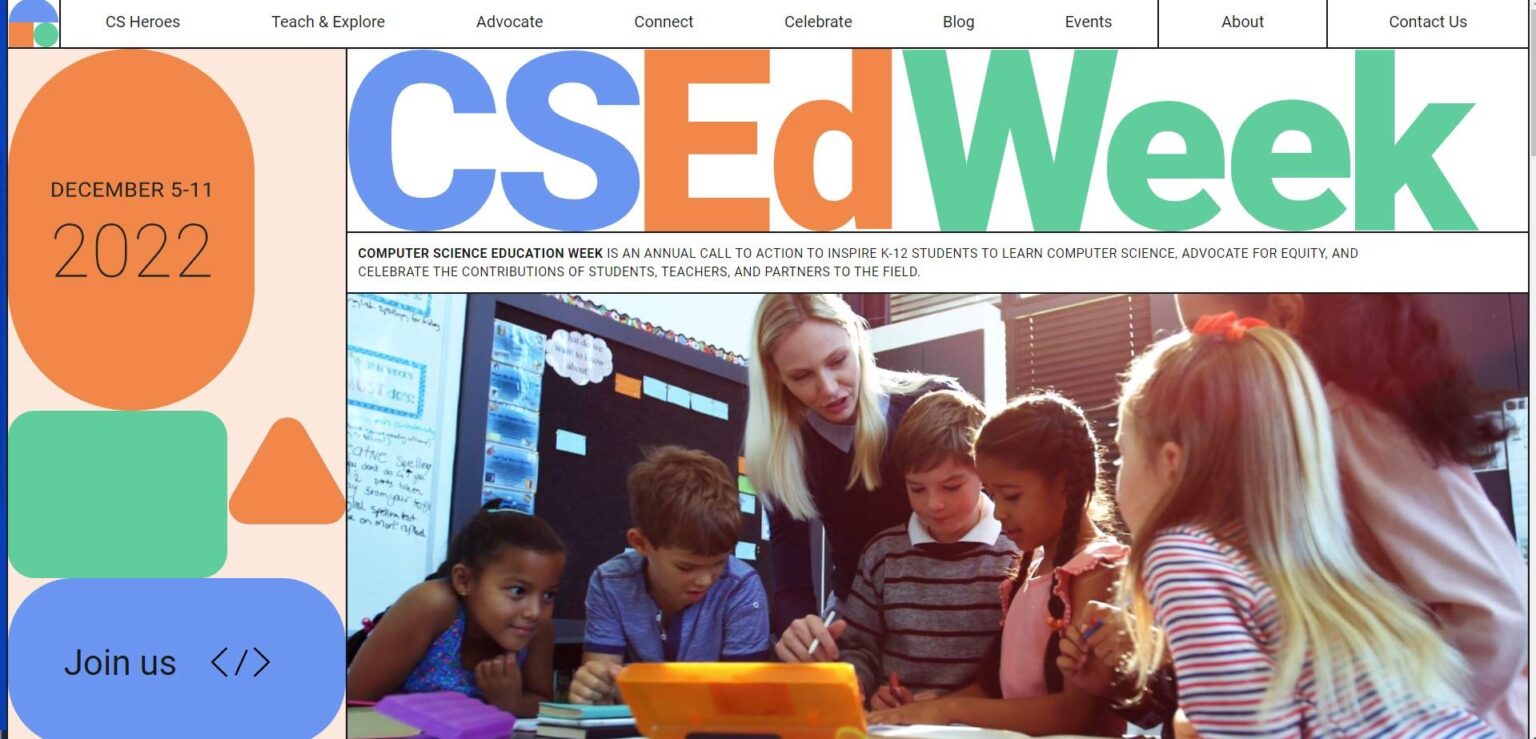 Check out the lessons on Computer Science Heroes  from  CSdWeek.org! Your students will learn all about Computer Science heroes such as Naba Rizvi, a PhD student at University of California-San Diego, who makes artificial intelligence more inclusive for autistic people; and Okezue Bell, a high school senior at Moravian Academy, who builds affordable prosthetic arms for amputees using AI and 3D printing. Using the provided prompts, students can even reflect on what they could do to become a Computer Science Hero themselves. There are posters to print, lessons to teach, and a host of resources for inspiring students and families to learn Computer Science while breaking stereotypes and doing good in the world. 
Code VA

Code VA is hosting a launch event that will be live streamed on Monday, Dec. 5 from 9am-10am. They also have a full week of student workshops, after school programs, and professional learning opportunities for educators. You can view the entire schedule here! 
Make Code Arcade

Microsoft has a collection of Make Your Own Arcade games that are available for free. These activities are great for students in grades 4 and up. This year they have partnered with Marvel Studios to offer a tutorial for creating a  Black Panther Wakanda Forever Arcade game. 
CS First

Google provides Computer Science courses and shorter Hour of Code Activities through their CS First Initiative. These activities include Design Your Name, Build Superhero, and My Google Logo. The tutorials walk students through coding these items in Scratch and provide videos and lesson plans.  
CS Unplugged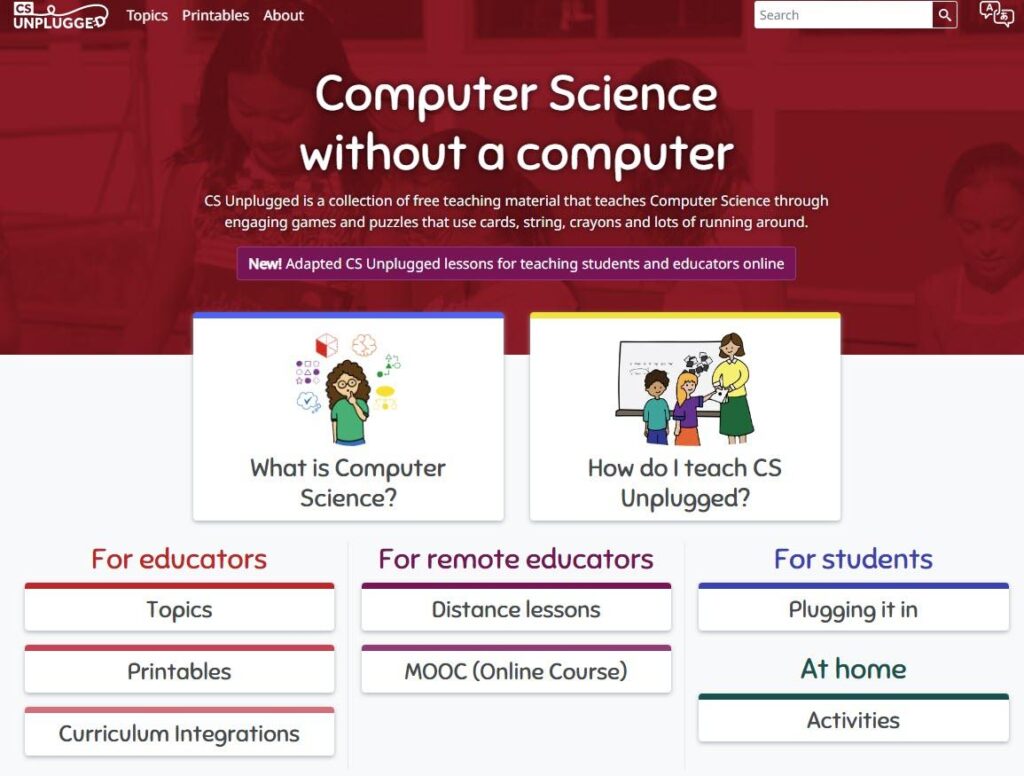 Need activities that don't require devices? Check out CS Unplugged! According to the designers, this website "is a collection of free teaching material that teaches Computer Science through engaging games and puzzles that use cards, string, crayons and lots of running around." CS Unplugged provides lesson plans, printables, and videos to help you teach computer science concepts without having a device. It even shows how to integrate these concepts into your curriculum!
Hour of Code

And of course, the Hour of Code website continues their ten year run of providing and curating new coding activities from all sorts of platforms and for a variety of ages that students can complete during CS week and anytime of the year. This year they are adding two new themes (soccer and space) to their Hello World Activities. The popular Dance Party activity has new songs from Beyonce, Harry Styles, Lizzo and more. And there's now a Nasa Space Jam activity that teaches students about music and astronomy, a 3D Space Invaders game, an Escape Estate game in Minecraft Edu! Your students will love all the Hour of Code activities! The best part is that the tutorials are self-guided….so teachers don't need to know all the answers! Check out their new intro video with Nasa Astronauts in the Space Station and complete an Hour of Code with your students!  
The organization that hosts this site, Code.org, has entire courses available for you to use with your classes beyond Computer Science Week.
Whatever you decide to do for Computer Science Week, don't forget to continue integrating Computer Science concepts all year long! And feel free to let us know what other ideas you have!