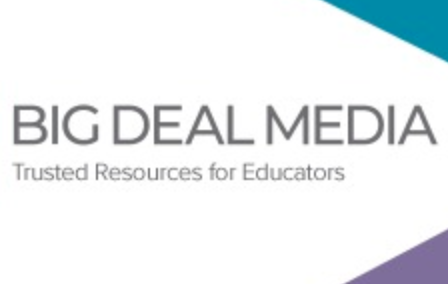 VSTE partners with Big Deal Media to bring you carefully curated resources designed for K-12 educators. Grants, competitions, web-based and mobile resources and more. We select our favorites from each newsletter but be sure to scroll down and view the whole newsletter. And, since not all the Big Deal Book resources are time sensitive, we provide an archive for you to browse
This newsletter will help you with  Science at Home, Immigrant & Refugee Writers, Facebook Live Events & More  ....
Online Programing Challenges for a Chance at a Career at Google
Google's Kick Start challenge offers coders around the world the chance to develop and hone their programing skills through online-hosted competition rounds. The three-hour rounds feature a variety of algorithmic challenges, all developed by Google engineers so that students get a sense of the technical skills needed for a career at Google.
Become an Expert in Online Learning
Earn your Master's in Instructional Technology and integrate forward-thinking technology trends into your curriculum through The University of Alabama (BAMA by Distance). Course concepts include adaptive and assistive technologies, assessment and evaluation in instructional technology, and online teaching and learning. Electives are also available in game-based learning, as well as other special topics. The program is entirely online, and you'll study under the same expert faculty who teach on the university's main campus. The degree is identical to a main campus degree, but it is less expensive because of the affordable distance tuition rate.
A Chat with a Dinosaur
At the Field Museum in Chicago, children and adults can explore plants and animals, world cultures, earth science, and more. One of the favorite attractions is Máximo, the world's largest dinosaur. Students can get to know Máximo by striking up a conversation through online chat or text message.