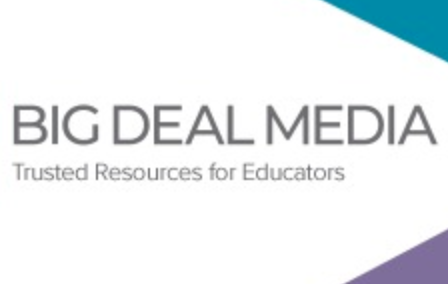 VSTE partners with Big Deal Media to bring you carefully curated resources designed for K-12 educators. Grants, competitions, web-based and mobile resources and more. We select our favorites from each newsletter but be sure to scroll down and view the whole newsletter. And, since not all the Big Deal Book resources are time sensitive, we provide an archive for you to browse
This newsletter will help you with the 19th Amendment, Inclusive Remote Learning, Cultural Infusion & More........
Online Professional Development to Help Educators Tackle Their Biggest Challenges
Prepare for the unknown in impactful and highly relevant online professional development. Professional Education at the Harvard Graduate School of Education (HGSE) has developed new and redesigned online programs tailored to meet the critical needs of educators in this moment. Whether you prefer a short-term asynchronous workshop, or a longer-length institute featuring live components, HGSE's online programs are designed to fit a variety of schedules and learning preferences. Follow this link to learn more: hgse.me/online2020
Guide for Using Technology to Teach In-Person and Online
Emma Pass, an author and former Nevada teacher, is offering an abridged version of her current work in progress—The Hybrid Teacher: Survival Guide—free for a limited time to all educators getting ready to teach within an online or hybrid model.
SPOTLIGHT! On Making Remote Learning Accessible and Inclusive
Some educators who want to make online learning more engaging and accessible are exploring the Universal Design for Learning (UDL) framework. UDL—originally developed by researchers at the Center for Applied Special Technology (CAST) in collaboration with Harvard University—supports special education students, but its flexibility, technology guidelines, and aim to individualize learning are best practices that can serve every student.
Big Book Deal, August 15th, 2020