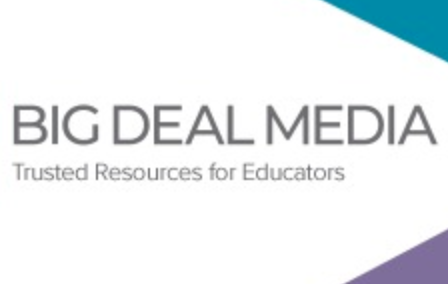 VSTE partners with Big Deal Media to bring you carefully curated resources designed for K-12 educators. Grants, competitions, web-based and mobile resources and more. We select our favorites from each newsletter but be sure to scroll down and view the whole newsletter. And, since not all the Big Deal Book resources are time sensitive, we provide an archive for you to browse
This newsletter will help you  School Reopening, 3 Considerations for Remote Learning & More......
At-Home STEM Camp Encouraging Exploration and Socialization
The National Inventors Hall of Fame has transformed its summer STEM camp, Camp Invention, into a new at-home program called Camp Invention Connect. The program balances active, independent hands-on exploration with opportunities for socialization from home.
Media Lessons on Topics Related to COVID-19
Project Look Sharp, a program of Humanities & Sciences at Ithaca College, has developed a series of free constructivist media-decoding lessons that teach critical thinking skill about COVID-19–related topics.
Podcasts Diving into Children's Curiosity About STEAM Topics
The science-oriented National Children's Museum in Washington, DC, has started STEAM Daydream, a monthly podcast in which curious children interview STEAM (science, technology, engineering, arts, and math) innovators from across the country for answers to their burning questions.
Big Book Deal, August 1st, 2020