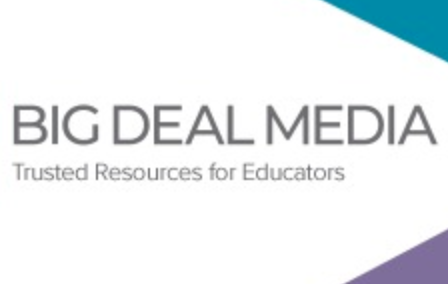 VSTE partners with Big Deal Media to bring you carefully curated resources designed for K-12 educators. Grants, competitions, web-based and mobile resources and more. We select our favorites from each newsletter but be sure to scroll down and view the whole newsletter. And, since not all the Big Deal Book resources are time sensitive, we provide an archive for you to browse
COVID-19: You can make an IMPACT!
Helping Children Cope with Anxiety During the COVID-19 Pandemic
Concern over this new virus can make children and families anxious. Helping children cope with anxiety requires providing accurate prevention information and facts without causing undue alarm.
Facilitating Continuity of Learning During COVID-19's Disruption
As of March 17, 2020, 115 countries have announced or implemented school and university closures; 105 countries have shut schools nationwide, impacting almost 959.2 million children and youth; and a further 10 countries have implemented localized school closures to prevent or contain the spread of COVID-19.
Comparing COVID-19 to Other Infectious Diseases
B
How deadly is the new coronavirus? And how does this pandemic compare to other infectious diseases?  The  New York Times  Learning Network  offers two  classroom activities  to help students apply media analysis techniques to the coronavirus outbreak.