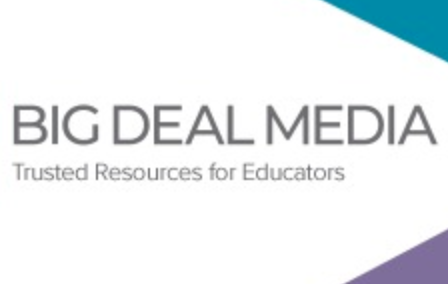 VSTE partners with Big Deal Media to bring you carefully curated resources designed for K-12 educators. Grants, competitions, web-based and mobile resources and more. We select our favorites from each newsletter but be sure to scroll down and view the whole newsletter. And, since not all the Big Deal Book resources are time sensitive, we provide an archive for you to browse
This newsletter will help you Develop Social-Emotional Skills, Remember Pearl Harbor and WWII & More.....
Artifacts, Primary Sources, and Oral Histories of WWII
The National WWII Museum engages with learners from all across the world through a variety of online and distance learning programs to connect audiences with World War II (WWII) history and honor the generation who sacrificed so much to secure our freedom. The museum's programs include a broad range of online learning experiences and topics, allowing students and educators to learn significant WWII stories, including Pearl Harbor, the Home Front, and D-Day, without having to leave their classrooms.
Program That Turns Curious Children into Innovative Thinkers
Camp Invention, a program of the National Inventors Hall of Fame (NIHF), in partnership with the United States Patent and Trademark Office, provides a unique experience for youth to make discoveries about the importance of intellectual property while exploring, creating, and designing. The program promotes STEM learning; builds leadership, perseverance, and resourcefulness; and encourages entrepreneurship.
Virtual Reality Journey Through a Human Cell
The Body VR lets users experience the wonders of the human body and its billions of living cells. Users travel through the bloodstream and learn everything there is to know about how blood cells work to spread oxygen through the human body. They also learn how the body reacts when it is faced with deadly viruses.The Archives
Big Book Deal,  December 1st, 2019