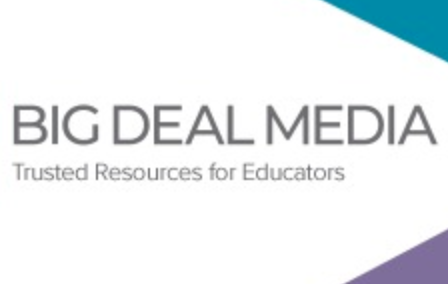 VSTE partners with Big Deal Media to bring you carefully curated resources designed for K-12 educators. Grants, competitions, web-based and mobile resources and more. We select our favorites from each newsletter but be sure to scroll down and view the whole newsletter. And, since not all the Big Deal Book resources are time sensitive, we provide an archive for you to browse
This newsletter will help you Game Design Program, Digital Logic Games, Assistive Technology & More......

Nation's Highest Honors for STEM Teaching
For more than 35 years, the Presidential Awards for Excellence in Mathematics and Science Teaching (PAEMST) have honored and inspired more than 5,000 teachers across the country. PAEMST are the highest honors bestowed by the United States government specifically for K–12 science, technology, engineering, mathematics, and/or computer science teaching. Awardees receive a trip to Washington, DC; a $10,000 award; and opportunities to network with colleagues from across the nation.
Worldwide Campaign to Engage Girls in Engineering
On February 20, 2020, DiscoverE's Girl Day, thousands of people—engineers, educators, and others—will act as role models, facilitate engineering activities, and educate girls about how engineers change the world. Key findings from DiscoverE's report Despite the Odds found that this simple formula helps girls develop an interest in engineering, builds confidence in their problem-solving skills, and creates a STEM identity.
Digital Program to Develop Math Thinkers
DreamBox Learning Math is the only K–8 digital math program powered by students, built by and for educators, and independently proven to positively impact student achievement. DreamBox dynamically adapts and differentiates in real time based not only on students' answers but also on how they solve problems. By continually supporting all students at their right level, DreamBox is a powerful partner in every classroom, school, and district.
Big Book Deal, February 1st, 2020