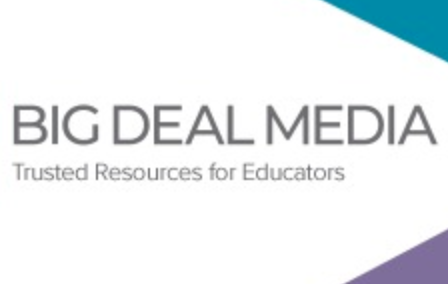 VSTE partners with Big Deal Media to bring you carefully curated resources designed for K-12 educators. Grants, competitions, web-based and mobile resources and more. We select our favorites from each newsletter but be sure to scroll down and view the whole newsletter. And, since not all the Big Deal Book resources are time sensitive, we provide an archive for you to browse
This newsletter will help you with OER Curators Guide, Global Storybooks, Science Podcasts & More..........
Report Identifying Future Trends in STEM
100Kin10's 2019 Trends Report identifies increasing STEM teacher diversity, greater focus on STEM subjects in early childhood education, and a rise in environmental literacy in response to student activism and interest as trends that will shape STEM education in 2020.
Guide to Help Librarians Curate Open Source Resources
The nonprofit Institute for the Study of Knowledge Management in Education (ISKME) has created and shared an open-source guide for school librarians engaged in curating open educational resources. Drawing lessons from school districts and libraries, ISKME developed the free guidebook to help school librarians and district officials develop a coherent roadmap for OER curation and implementation.
Open-Licensed Global Storybooks: From Arabic to Zulu
A team based at the University of British Columbia in Canada has developed a literacy portal, Global Storybooks, which hosts custom sites with multilingual, open-licensed books from more than 40 countries and regions on five continents. The portal is intended to help democratize global flows of information and resources, facilitate language learning—including Indigenous languages—and promote literacy.
Big Book Deal  February 15, 2020