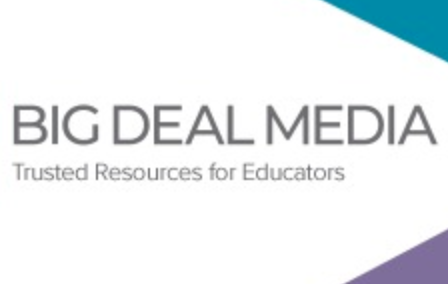 VSTE partners with Big Deal Media to bring you carefully curated resources designed for K-12 educators. Grants, competitions, web-based and mobile resources and more. We select our favorites from each newsletter but be sure to scroll down and view the whole newsletter. And, since not all the Big Deal Book resources are time sensitive, we provide an archive for you to browse
This newsletter will help you with Diversity in Literature, History of Computing, Digital Note-Taking & More
Reference App to Explore Earth's Ecosystems
Can your students find frogs on Mount Everest? Do they know what the climate is like in the Congo Basin in February? Do they have endangered species in their own neighborhood? BiomeViewer, from the Howard Hughes Medical Institute, is a free reference app about planet Earth.
P
Digital Journal for Collecting Notes and Observations from Experiments
Arduino Science Journal gives students access to a robust science toolbox for making observations and collecting sensor-based data as part of their experiments.
Competition to Design Environmentally Responsible Solutions to Energy Challenges
The Clean Tech Competition is a worldwide research and design challenge for precollege youth. The program encourages scientific understanding of real-world issues and the integration of environmentally responsible energy sources.
P
Big Book Deal, February 1st,  2021