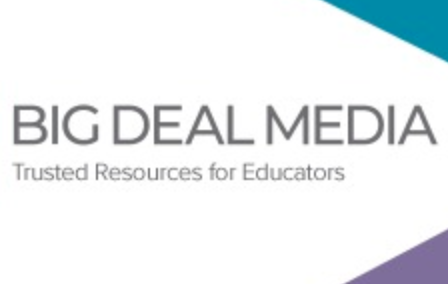 VSTE partners with Big Deal Media to bring you carefully curated resources designed for K-12 educators. Grants, competitions, web-based and mobile resources and more. We select our favorites from each newsletter but be sure to scroll down and view the whole newsletter. And, since not all the Big Deal Book resources are time sensitive, we provide an archive for you to browse
This newsletter will help you with resources for  STEM Teaching Tools, Science Without Borders, Mentoring Month & More.....
Harvard Institute with Jal Mehta and Alisa Berger
Experience and learn how to create the conditions for deep and powerful learning that prepares all students for the demands of the 21st century.
In Deeper Learning for All, participants will rethink old paradigms and consider what it will take to design a new 21st-century system that promotes deeper, more engaging instruction for all students. They will look at the conditions educators need to generate deeper learning in classrooms and the changes required at all levels of the system to make such learning possible.
Awards Inspired by Exemplary STEM Teaching
Are you the next award-winning kindergarten to sixth-grade teacher? For more than 35 years, the Presidential Awards for Excellence in Mathematics and Science Teaching (PAEMST) have rewarded and inspired teachers across the country. PAEMST, which have honored more than 5,000 teachers, are the highest honors bestowed by the United States government specifically for K–12 science, technology, engineering, mathematics, and/or computer science teaching. Awardees serve as role models for their colleagues and inspire their communities. PAEMST awardees receive a trip to Washington, DC, to celebrate their achievements; a certificate signed by the US President; a $10,000 award from the National Science Foundation (NSF); and the opportunity to build lasting partnerships with colleagues from across the nation. NSF administers PAEMST on behalf of The White House Office of Science and Technology Policy (OSTP). To learn more about eligibility requirements, nominate a teacher, or apply yourself, visit www.paemst.org.
NPR Student Podcast Challenge
NPR invites students around the country to create a podcast and then—with the help of a teacher—compete for a chance to win NPR's grand prize and have their work featured on national public radio. This contest is for teachers with students between grades 5 and 12.