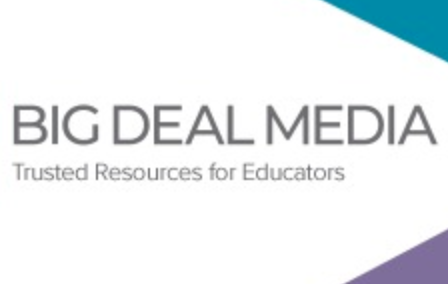 VSTE partners with Big Deal Media to bring you carefully curated resources designed for K-12 educators. Grants, competitions, web-based and mobile resources and more. We select our favorites from each newsletter but be sure to scroll down and view the whole newsletter. And, since not all the Big Deal Book resources are time sensitive, we provide an archive for you to browse
This newsletter will help you with resources for an Entrepreneurial Mindset, Journalistic Inquiry, Presidential Powers & More.....
Program to Activate the Entrepreneurial Mindset in Young People
The Network for Teaching Entrepreneurship (NFTE) offers a global online entrepreneurship experience that challenges students to develop innovative solutions aligned with the UN Sustainable Development Goals. NFTE's Pathway begins by igniting students' imagination.
C-SPAN Student Documentary Competition
StudentCam is C-SPAN's national video documentary competition encouraging students to think critically about issues that affect their communities and the nation. This year students in grades 6–12 are asked to create a short (five- to six-minute) video documentary on a topic related to the theme What's Your Vision in 2020?
Virtual Reality App for Visualizing Calculus Concepts
Calculus in Virtual Reality (CalcVR), an app for iOS, uses a Google Cardboard headset to enable the user to visualize concepts in multivariable calculus within a virtual reality setting. Users can specify their own objects for visualization, as well as go through lessons on the geometry and calculus of multivariable functions and the corresponding surfaces.
Program Linking Practical Engineering Skills with Global Humanitarian Service
We Share Solar empowers students to be global changemakers. By combining solar energy and engineering education with real-world applicability, trained teachers cultivate students' interests in STEM subjects and inspire them to meet an immediate need in the developing world.
Big Book Deal,  January 1st, 2020