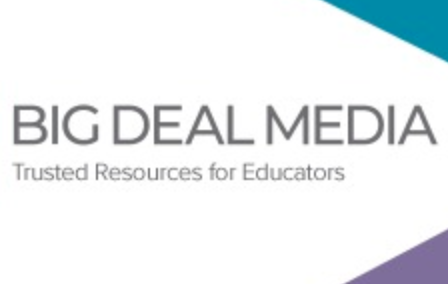 VSTE partners with Big Deal Media to bring you carefully curated resources designed for K-12 educators. Grants, competitions, web-based and mobile resources and more. We select our favorites from each newsletter but be sure to scroll down and view the whole newsletter. And, since not all the Big Deal Book resources are time sensitive, we provide an archive for you to browse.
This newsletter will help you with Civic Engagement, STEAM Explorations, Latinx Engineers & More......
Latinx Engineering Day 2020—Online
On September 27, 2020, the San Francisco Bay Area Chapter of the Society of Hispanic Professional Engineers and the Exploratorium hosted Día de la Ingeniería/Latinx Engineering Day 2020, a free bilingual (Spanish/English) program for audiences of all ages, from creative children who love to make things to teens and young adults interested in engineering careers to professionals curious about their colleagues' projects.
Remote Assistance App Powered by Augmented Reality
Vuforia Chalk delivers a unique communication experience enabled by the Vuforia augmented-reality platform. The app combines advanced augmented-reality collaboration tools with real-time video communications to connect students with their teacher or other educator so they can both see and discuss the instruction at hand.
Awards for Outstanding Mentoring of Underrepresented Students in STEM Disciplines
The Presidential Awards for Excellence in Science, Mathematics and Engineering Mentoring recognize those who have made significant contributions to mentoring and thereby support the future productivity of the US science, technology, engineering, and mathematics (STEM) workforce.
Big Book Deal, November 1st  2020