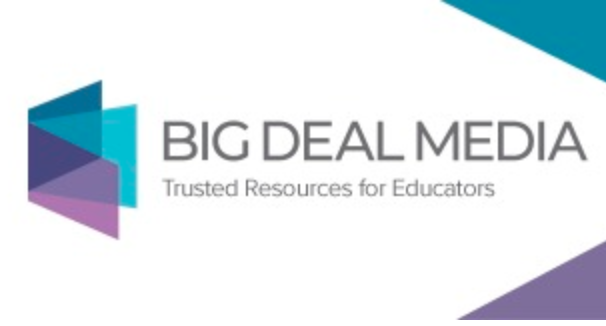 This  newsletter will help you  with Engineering Challenges, Global Literature, Social Impact App & More
VSTE partners with Big Deal Media to bring you carefully curated resources designed for K-12 educators. Grants, competitions, web-based and mobile resources and more. We select our favorites from each newsletter but be sure to scroll down and view the whole newsletter. And, since not all the Big Deal Book resources are time sensitive, we provide an archive for you to browse
Toolkit for Successful IT Management
NetSupport DNA provides educators, technicians, and counselors with their own dedicated solution to manage all classroom devices and school-wide IT assets, while identifying vulnerable students. As technology use increases in schools, educators should be equipped with tools not only to improve the quality of technology-led instruction but also to maintain a safe learning environment while ensuring IT assets are used effectively. In addition to providing teachers with tools to interact and collaborate with student devices, NetSupport DNA enables IT staff to centrally manage and support IT assets and endpoints across a school- or district-wide network. Powerful student eSafety features help support counselors in proactively identifying and protecting vulnerable students via internet metering, keyword/phrase monitoring, webcam controls, report a concern, risk index, plus more. NetSupport DNA provides a complete toolkit for successful IT management while promoting positive digital citizenship and protecting students.
Traveling Lab Providing Hands-on Science Learning Experiences
The Curiosity Cube is a traveling cargo container fitted with labs, virtual-reality technology, and other resources to give students a hands-on experience when learning about science. The concept of The Curiosity Cube is based on The Curiosity Labs program, developed by the biotech company Millipore Sigma, in which employees go into classrooms and conduct hands-on experiments with students.
Curricula Fostering Engineering and Technological Literacy
The Museum of Science, Boston, develops exhibits, programs, and curricula that empower children to become lifelong STEM learners and passionate problem solvers.  The museum offers seven engineering curricula (preK–12): "We Engineer," "EiE for Kindergarten," "Engineering is Elementary," "Engineering Adventures," "Engineering Everywhere," "Building Math," and "Engineering the Future.
Big Book Deal,  November 1st,  2019