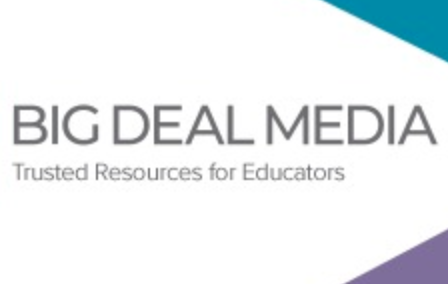 This  newsletter will help you  Celebrate Digital Citizenship Week, Promote Bullying Prevention Month & More\
VSTE partners with Big Deal Media to bring you carefully curated resources designed for K-12 educators. Grants, competitions, web-based and mobile resources and more. We select our favorites from each newsletter but be sure to scroll down and view the whole newsletter. And, since not all the Big Deal Book resources are time sensitive, we provide an archive for you to browse
Creating Change in Communities with STEM
Samsung Solve for Tomorrow is the ultimate STEM contest for sixth- through twelfth-grade public schools, and now applying is easier than ever: first create an account (so you can be notified if you win); then provide your school information in the online form; and finally answer two simple questions. That's it. You have applied for a chance to win a share of $3 million for your classroom!
Student Multimedia Project on the Meaning of Global Citizenship
Global Oneness Project is sponsoring a student photography project inspired by the film Earthrise by Emmanuel Vaughan-Lee. "Document Your Place on the Planet" challenges students to take one photograph that captures their relationship and place on Earth.
Live Virtual Events Focusing on Women in STEM
From marine sciences to engineering, environmental youth leadership organization EarthEcho International and United Technologies Corp. (UTC) are giving a new generation of aspiring professionals an exciting look into the real-world of science, technology, engineering, and mathematics careers through a series of live virtual events.
Big Book Deal, October 15th,  2019