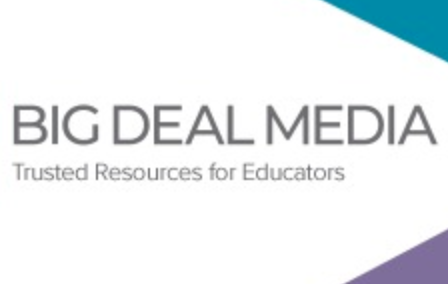 VSTE partners with Big Deal Media to bring you carefully curated resources designed for K-12 educators. Grants, competitions, web-based and mobile resources and more. We select our favorites from each newsletter but be sure to scroll down and view the whole newsletter. And, since not all the Big Deal Book resources are time sensitive, we provide an archive for you to browse
This newsletter will help you Virtual Coding, Wildlife Conservation, Childhood Creativity & More.....
COVID-19 Remote-Learning Emergency Fund for Educators
National Geographic Education has launched a new grant program called the Learning Emergency Fund, which will award at least 50 grants to teachers to adapt or develop remote-friendly curriculum resources that use science, social studies, or geography to teach about pandemics, including COVID-19, or about social or environmental justice.
Stories of Conservation Work Around the World
IEEE REACH provides teachers and students with educational resources that explore the relationship between technology and engineering history and their complex relationships with society, politics, economics, and culture.

Foundations of Vector Calculus in a Virtual Reality Environment
Calcflow, powered by Matryx on STEAM, lets students explore mathematical theorems and scenarios in an interactive virtual reality environment. Essentially it allows them to visualize mathematical concepts in a completely new way.
Big Book Deal October 15, 2020