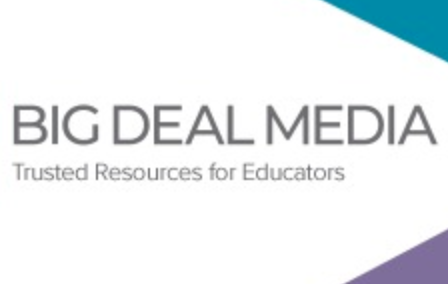 VSTE partners with Big Deal Media to bring you carefully curated resources designed for K-12 educators. Grants, competitions, web-based and mobile resources and more. We select our favorites from each newsletter but be sure to scroll down and view the whole newsletter. And, since not all the Big Deal Book resources are time sensitive, we provide an archive for you to browse
This newsletter will help you with Emerging Technologies, History Walkathon, Virtual Art Museum & More.....
Walkathon to Support Education About African American History
Primary Source has announced HistoryThon, an opportunity to explore African American history while supporting teachers with the tools they need, at a time when outdoor activities are safest. Participants can choose where their journey will take them as they explore walks, trails, and sites of historical importance to the African American experience.
Imagine, Ideate, and Invent a Media-Rich Project Online
ISTE's Creative Constructor Lab Virtual is a digital experience that brings together the most creative minds in education to collaborate and experiment with digital storytelling, design thinking, coding, and more. Unlock more than 70 hands-on sessions to watch live or view later. From October 3 to 10, 2020, you can participate in interactive workshops to learn new skills or join a design challenge to quickly test your creative prowess. As you learn how to use the latest tools, you'll also earn professional development credit. See the full schedule and register today.
Lesson on Ruth Bader Ginsburg, a Generational Cultural Icon
The New York Times offers a lesson for students on the life and influence of Supreme Court Justice Ruth Bader Ginsburg, who died on September 18 at age 87. The lesson provides an article and short video that discuss her impact on the law and offers some warm-up questions, along with writing and discussion prompts.