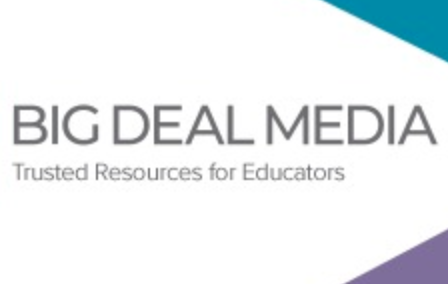 VSTE partners with Big Deal Media to bring you carefully curated resources designed for K-12 educators. Grants, competitions, web-based and mobile resources and more. We select our favorites from each newsletter but be sure to scroll down and view the whole newsletter. And, since not all the Big Deal Book resources are time sensitive, we provide an archive for you to browse.
Award Honoring Young Women for Computing Expertise
The National Center for Women & Information Technology (NCWIT) presents the Award for Aspirations in Computing (Award for AiC) to ninth- through twelfth-grade students who self-identify as women, genderqueer, or nonbinary for their computing-related achievements and interests, and encourages them to pursue their passions.
Video Series Exploring Art and Art History Through the Lens of the Present
A co production of PBS Learning Studios and Complexly, The Art Assignment introduces innovative artists that present the viewer with the challenge to complete different types of art assignments. It also explores art history through the lens of the present and exposes alternative approaches to art-making.
Videos Revealing Personal Side of Scientists and Their Work
The PBS/NOVA web series The Secret Life of Scientists & Engineers provides humanizing snapshots of scientists who are shaping our world. Students will learn about cutting-edge science and engineering, the amazing people who do that work, and the activities they engage in when their lab coats come off.
Big Book Deal,  September 15th,  2020