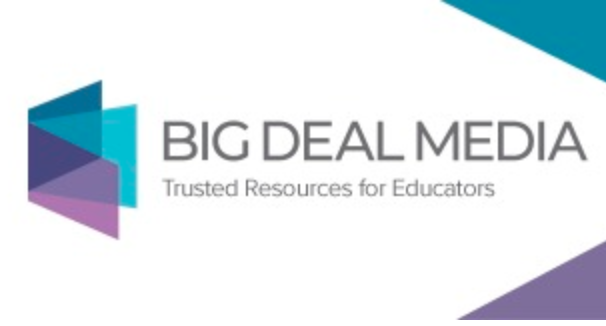 VSTE partners with Big Deal Media to bring you carefully curated resources designed for K-12 educators. Grants, competitions, web-based and mobile resources and more. We select our favorites from each newsletter but be sure to scroll down and view the whole newsletter. And, since not all the Big Deal Book resources are time sensitive, we provide an archive for you to browse.
This newsletter will help you to Integrate Music & STEM, Connect Coding to Reading, Evaluate Media & More......
The Next Step in Developing Proficient Word Solvers and Independent Readers
Guided reading experts Jan Richardson and Michèle Dufrense provide teachers with clear, concise, and practical instructions and resources for planning and teaching developmentally appropriate phonics and word study lessons. Learn how students solve words, how to assess what students know and need to learn next, and what sequence, materials, and activities to use to help students excel. The Next Step Forward in Word Study and Phonics works with the familiar Next Step Forward lesson plan framework from Richardson's bestselling Next Step Forward in Guided Reading. It uses a gradual release of responsibility approach that guides students to independent word-solving; introduces readers to six approaches to phonics and word study; and includes more than 250 ready-to-use word study lessons, leveled from preA–Z.
Virtual Classes for Evaluating Media
NewseumED's virtual classes bring the museum to your students. The classes are offered Monday through Friday, 9 a.m. to 4 p.m. (ET). They are typically 30 to 50 minutes in length and can be adjusted to meet classroom schedules. Presently ten classes, along with training, are offered.
Open-Source Science Materials Aligned to College & Career Standards
In 2017 philanthropists, state leaders, and curriculum writers formed OpenSciEd to get materials to teachers implementing the Next Generation Science Standards, which emphasize hands-on projects and integrate several scientific disciplines.
BIg Book Deal,  September 16th,   2019