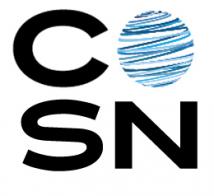 VSTE has been awarded funding from the Virginia Department of Education to provide grants for up to eight leaders, one from each region, to pursue CETL™ certification, a nationally recognized program for education technology leaders. Grant winners will be enrolled in the facilitated online certification course taking place in Spring 2021 in preparation for the certification exam.
The CETL® program is the only practice-based certification program available to education technology leaders that bridges technical knowledge, understanding of the educational environment, leadership and vision, and the management of technology and support resources needed to integrate technology across the curriculum to advance student outcomes.
The CETL® credential is a true measure of today's education technology leaders, identifying those who have mastered the framework skills and knowledge needed to bring 21st-Century skills to schools. The CETL® program is also a professional development tool that can be used to guide edtech leaders' study of learning technologies. This certification requires satisfaction of eligibility criteria, passage of a rigorous multiple-choice exam, adherence to a Code of Conduct, and a recertification process every three (3) years.
A short application form is required. Applications must include a short letter of support from an immediate supervisor and a current resumer.
Application deadline is December 4, 2020. Grants will be announced in mid-December 2020. CoSN membership is not required. Applications will be reviewed by state CETLs.