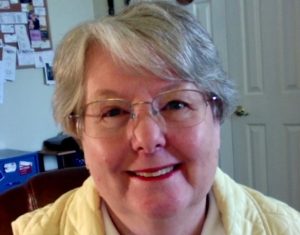 Diane DeMott Painter
Associate Professor (adjunct)
Shenandoah University
Educational Leadership
When teaching in K-12 schools fulltime, I served as a VSTE Journal editor and as a member of the VSTE Board. As a member of both VSTE and ISTE, I presented at the annual conferences for both organizations and at mini-conferences for VSTE. While teaching fulltime as a teacher-educator, I served as chairperson of the Curriculum and Instruction Department and Program Head of the Master of Science in Education, Special Education at Shenandoah University. Presently, I serve as the Education Liaison for Makersmiths, Inc., a non-profit community maker space organization, working to form partnerships with schools and libraries in Loudoun County, VA.
Vision for VSTE
Not long ago, many school systems eliminated hands-on learning skills such as those found in home economics, woodworking and metalworking shops and introduced classes that use computer technology such as desktop publishing, coding and other programming skills. Now we find schools establishing maker spaces, many going into school library areas where access to computers running the maker technologies can be used. VSTE can be instrumental in helping to inform and train those working in K-12 and higher educational institutions about the technologies used in these maker spaces, but most important, help them understand how maker space technologies can be employed to support and enrich curriculum initiatives and vocational skills.
Biographical Sketch
As a public school teacher, I spent thirty years in Maryland and Virginia as a K-12 special education and technology resource teacher. From 2005-2017, I served as a fulltime teacher-educator at Hood College and Shenandoah University. Currently I work part-time teaching the Projects in Curriculum and Instruction course for Shenandoah University. I earned a BSE in Elementary Education (GMU-1974); a M.Ed. in Special Education (University of Maryland-1978); and a Ph.D. in Special Education Technology (GMU-1994).