Digital Learning Day, sponsored by the Alliance for Excellent Education, will be held February 28, 2019.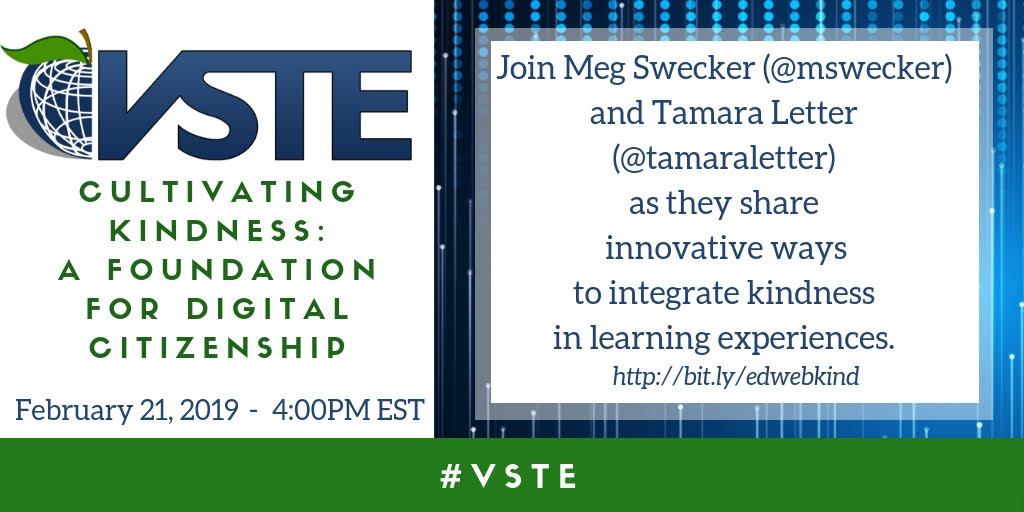 VSTE is pleased to partner with Common Sense Media for a webinar featuring two VSTE leaders. Meg Swecker, VSTE Board member from Roanoke County, and Tamara Letter, VSTE Conference Committee member from Hanover County, will be discussing  Cultivating Kindness: A Foundation for Digital Citizenship on Thursday, February 21, 2019, at 4:00 PM.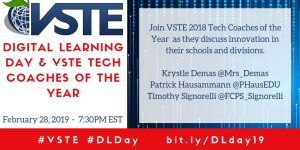 Our annual award winner webinar will be held via YouTube Live on February 28, 2019, at 7:30 PM. Wewill feature our three Tech Coach of the Year finalists discussing innovation in their schools and divisions. Use this link to join us live.
We will be announcing additional events as they are scheduled.