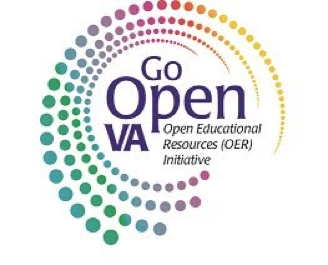 Jean Weller, VSTE Board Member and VDOE Technology Integration Specialist, leads the #GoOpenVA initiative in Virginia. This collaborative initiative enables educators and others throughout Virginia to create, share, and access openly-licensed educational resources (OER, also known as open education resources). OER are free digital materials that can be used or modified to adjust to student needs; they are openly-licensed unhampered by many traditional copyright limitations.
The database is growing. Jean recently created a collection for resources specifically related to professional learning. Technology coaches from across the state have contributed and you can learn more here.
We asked her to periodically curate a few of the resources to give a sense of what is available. Start with these but stay for so much more! And be sure to follow Jean on Twitter.
Out of My Mind Controller Design Challenge: Susan Lowman of Campbell County combines SEL and Engineering/Computer Science in a lesson plan that starts with a commercially-available chapter book and then calls on students to use their empathy to re-design a commonly used gaming tool.
https://goopenva.org/courseware/lesson/1633
C3 Teachers: Immigration Inquiry Remix: Amy Gaulton from Hanover customized a lesson originally from the C3 Teachers project.  It is an inquiry lesson about immigration and the American Dream, using examples from the turn of the century in New York City. Amy added a lot of scaffolding to help her students investigate the resources with sharpened critical thinking skills.
https://goopenva.org/courseware/lesson/1520/overview
Original Lesson:  http://www.c3teachers.org/inquiries/immigration/
Builders and Bulldozers Game: Seth Davis of Giles loves to use this simple motor skills lesson for kindergarten students. It is a game that also lends itself to social distancing, as students can be required to maintain 6 feet distance between themselves and other players (reference construction site safety rules!).