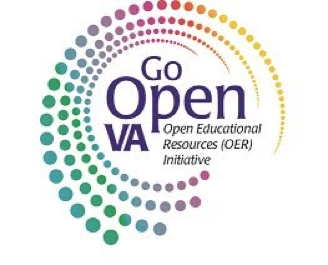 Since its debut in January 2020, #GoOpenVA has been building its collections with the help of Virginia educators. This collaborative initiative enables educators and others throughout Virginia to create, share, and access openly-licensed educational resources (OER, also known as open education resources). OER are free digital materials that can be used or modified to adjust to student needs; they are openly-licensed unhampered by many traditional copyright limitations.
Jean Weller, VSTE Board Member and VDOE Technology Integration Specialist, leads this effort. We asked her to periodically curate a few of the resources to give a sense of what is available. Start with these but stay for so much more! And be sure to follow Jean on Twitter.
Featured Resources:
CS/CT Elementary
Rebecca Gratz of Loudoun has added two hyperdocs to use with integrated computer science at the elementary school level:
Digital Communication: https://goopenva.org/courseware/lesson/1188/overview
Eating Healthy: https://goopenva.org/courseware/lesson/1178/overview
Pre-K Internet Safety
Jennifer Sheppard of Giles has a quick way to incorporate internet safety into your morning meeting circle time with 3 and 4 year olds.
https://goopenva.org/courseware/lesson/2031/overview
Dan Meyer's Three-Act Mathematics Problems
If you're familiar with Dan Meyer and his approach to teaching mathematics, you'll be happy to know you can find them quickly and easily on #GoOpenVA:  https://goopenva.org/browse?f.provider=dan-meyer-three-act-mathematics
Don't forget that most resources be saved and remixed so if they don't match your needs perfectly, you can change them. Then, be sure to reshare them so others can see the various versions of the resources.