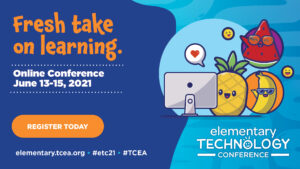 VSTE is thrilled to partner with TCEA to offer an exciting virtual learning experience just for elementary educators!
Are you the kind of elementary educator who's always looking for bright new ways to grow learning? Know someone who is? If so, we have an event that's perfect for you. 
Our friends at TCEA invite you to be a part of the online 2021 Elementary Technology Conference. This is the summer's hottest education event, the perfect way to chill out with your peers online, earn professional learning credit hours, and gather a batch of new ideas: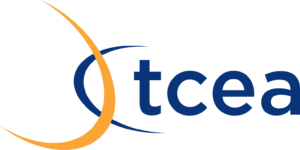 Watch 30 on-demand sessions at your pace
Interact with more than 40 live sessions
Earn over 70 credit hours of professional development
Learn in different ways, including workshops, live sessions, and on-demand sessions
Soak up summer learning and get powerful, specific resources for your grade level or specialization, and renew your commitment to PreK–5 education. Don't forget to invite your friends, colleagues, or team members to register!
Elementary Expertise: While you are waiting for June, check out these PreK-5 resources from TCEA.