Leading Ed Forum 2020: Collaboration in the Cloud: Innovations with Remote Learning
#explore-learn-innovate
Join the Virginia Department of Education and VSTE for the 4th annual Leading Ed Forum being held online on Tuesday, October 6, 2020,  from 8:15 a.m. to 4:00 p.m. Registration Cost is $50.00.  This annual conference is designed for Virginia school division technology leaders and provides opportunities for technology leaders to learn more about issues related to both information technology and instructional technology. The 2020 Forum focuses on remote learning, digital learning, and network infrastructure. 
Entrepreneur Andrew Ko will provide the opening keynote for the Leading Ed Forum 2020.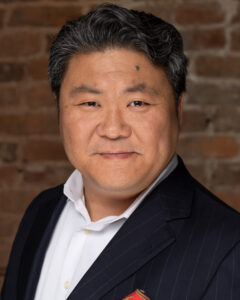 Andrew has spent the last 25 years of his professional career driving sales, business development, consulting, strategic partnerships and new product offerings for the most prominent  management consulting and technology companies in the world.
His industry experiences include education, auto, banking, defense, counterterrorism, and health and human services where he has received various awards in every company.  Focusing on his passion to improve education with technology. He founded Kovexa in the midst of the COVID19 pandemic to shape and lead the restructuring of education.
During COVID19, he was asked to advise Fairfax County Public Schools, Los Angeles County Unified School District and several universities and realized that the gap between technology, policy, and actual use by frontline educators was too great.  As a father, he realized the importance of equity, special needs, and English language learners have an insurmountable gap with online learning.
As an appointee to the Virginia State Board of Education, he assisted in setting statewide curriculum standards, establishing high school graduation requirements, determining qualifications for classroom teachers, and establishing state testing and assessment programs.
Because of the nature of this event, registration is limited to Virginia public and private school leaders who fall into the audience below. We encourage schools to send a leadership team.
Audience:  Technology Directors, Division Level leaders involved in Instructional Technology or Information Technology, Technology Coordinators, Supervisors of Technology, Directors of Information Technology, Chief Information Officers, Chief Technology Officers, Coordinators of Instructional Technology, and  Directors of Innovation