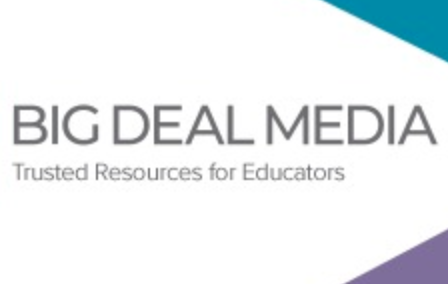 VSTE partners with Big Deal Media to bring you carefully curated resources designed for K-12 educators. Grants, competitions, web-based and mobile resources and more. We select our favorites from each newsletter but be sure to scroll down and view the whole newsletter. And, since not all the Big Deal Book resources are time sensitive, we provide an archive for you to browse
This newsletter will help you  with Science Word Origins, Hip-Hop Rhyme Game, Latinx Book Festival & More.....
Rhyming Vocabulary Game Inspired by Hip-Hop
Board games are the center of game nights, yet with all the fun they offer, there is little representation of Black culture within the industry. That lack of representation and a love of hip-hop and literacy inspired Chantel Calloway to create Rhyme Antics, a rhyming vocabulary game inspired by hip-hop for people 12 years old and up.
Classical and Contemporary Philosophers in the Age of Social Media
Designed for the iPad, Western Philosophers teaches the timeless wisdom of some of the greatest minds in human history—from ancient Greeks to modern thought leaders—and does so with a twist: it presents snippets of philosophers' works in a social media-like feed.
Podcast Revealing Science Stories Behind Everyday Words
Did you know the origin of the word meme has more to do with evolutionary biology than LOLcats? Or that the chemical element cobalt takes its name from a pesky goblin in German folklore? Science Diction is a bite-sized podcast about words—and the science stories behind them.
P