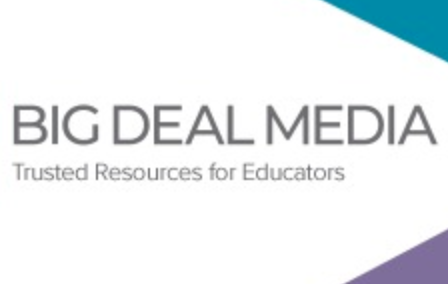 VSTE partners with Big Deal Media to bring you carefully curated resources designed for K-12 educators. Grants, competitions, web-based and mobile resources and more. We select our favorites from each newsletter but be sure to scroll down and view the whole newsletter. And, since not all the Big Deal Book resources are time sensitive, we provide an archive for you to browse
This newsletter  can support a teachable moment,  "Insurrection at the Capitol".....
Teaching for Civic Agency
Events of the past year have made clear that the work of civic educators—to empower youth with the ability to make positive change—is now more urgent than ever. Oftentimes, we see something that's unjust and wonder, Where do I go? What do I do?
Leading Conversations After Crises
The Advisory Board of Teaching Tolerance has shared ideas for starting discussions in the days following the January 6 attack on the United States Capitol.
P
Sharing Thoughts and Emotions in Reaction to Current Events
A lesson from the Mikva Challenge program about the attack on the US Capitol offers ways educators can provide students opportunities to share their reactions, thoughts, and emotions about the events of January 6 in Washington, DC.
P
Big Book Deal, January 15th, 2021