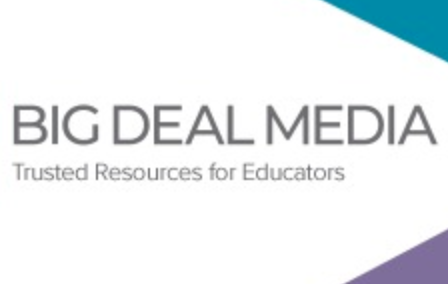 VSTE partners with Big Deal Media to bring you carefully curated resources designed for K-12 educators. Grants, competitions, web-based and mobile resources and more. We select our favorites from each newsletter but be sure to scroll down and view the whole newsletter. And, since not all the Big Deal Book resources are time sensitive, we provide an archive for you to browse
This edition will help you with Social–Emotional Learning, Cybersecurity, Nurturing Community & More/////
Free Virtual STEM Festival Designed Just for Girls
Hosted by the Chicago Architecture Center, the second annual Girls Build! event will take place virtually on January 9, 2021, from 10 a.m. to noon (CT). Girls aged 10–16 will hear from female professionals who work on environmentally friendly design projects and take part in activities led by leading cultural institutions.
Lunar Racecar Design Challenge
B
Moon Mark has forged a partnership with Lunar Outpost to send racecars, designed and piloted remotely by high school students, to the Moon in 2021.
DIY Project Kits for Building Smart Devices
Designed by Teknikio, the Tekniverse learning kits let K–12 students work together to build connected objects while in remote learning or in-person classrooms. Students learn about the Internet of Things (IoT) and create smart projects in partnership with their classmates and teacher