Each year, VSTE recognizes exemplary educators through several different awards.  We are proud to announce this year's recipients who will be recognized at the Annual Educational Technology Conference.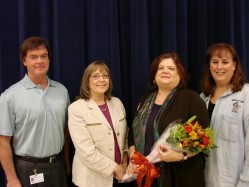 The 2012 VSTE Teacher of the Year is Norene Skiles, the library media specialist at Windsor Oaks Elementary School in Virginia Beach. Norene is in her 26th of teaching, 23 of those years at Windsor Oaks. Along with being a VSTE member, she is also a STAR Discovery Educator and a member of the Virginia Association of School Librarians (VAASL). "Every class that comes to the library receives a personal lesson taught by Mrs. Skiles and every lesson includes technology integration. From laptop computers to online databases to iPads to iTouches, our students are exposed to the newest technology and online resources through Mrs. Skiles' lessons and demonstrations." Congratulations, Norene!
The 2012 VSTE Leader of the Year is Mark Nichols, Special Education Supervisor for Assistive Technology and Individual Education Programs for Loudoun County Public Schools.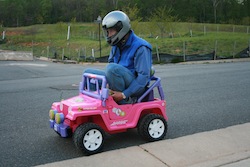 Mark is an active member of VSTE, the Northern Virginia Assistive Technology Alliance, and Capitol Region Society for Technology in Education (CRSTE). Mark is a leader who makes it a priority to keep abreast of the current trends in all aspects of technology. He understands and navigates the operations of a large school district in order to provide administrators and instructional staff members with contemporary technology skills, advice, and philosophy. Most importantly, through his daily interactions Mark works tirelessly to genuinely improve the quality of education by modeling best practices. Congratulations, Mark!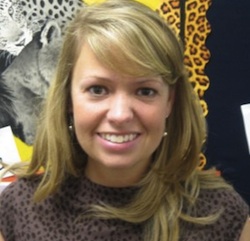 The 2012 Innovative Educator of the Year is Monica Kissel, Assistant Principal of Steuart Weller Elementary School in Loudoun County. Monica is a leader in innovation.  She works tirelessly to find new ways to bring excitement and motivation in her school.  Among her projects, Kissel worked with Microsoft to incorporate the Xbox into the special education setting and was featured on Microsoft's Innovative Educator Blog; she presented a Microsoft Webinar; and was featured in USA Today. Kissel was selected by George Mason University to present at the Educational Leadership Program for future administrators, and was an integral part in the Business Partnership with National Geographic, connecting students to scientists from around the world.  Last but not least, Kissel is a founding member of TEDx Ashburn, an event that brought together leading visionaries and community members, all looking for ways to improve education. Kissel's influence spans beyond her school walls.  Her expertise is sought out at the district level and she is asked to train peers, consult, and present at conferences about the different ways she uses technology, works with colleagues and brings staff on board new projects.  Her efforts received visibility and press coverage, and her projects are now adopted at the international level. Congratulations, Monica!