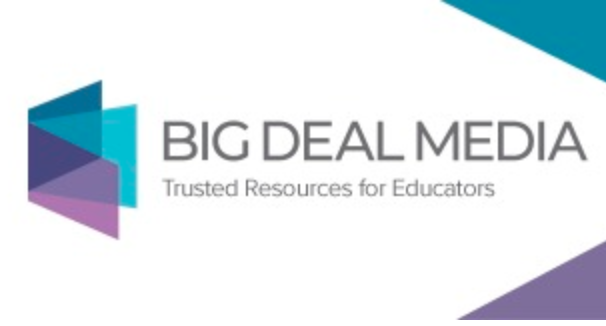 VSTE partners with Big Deal Media to bring you carefully curated resources designed for K-12 educators. Grants, competitions, web-based and mobile resources and more. We select our favorites from each newsletter but be sure to scroll down and view the whole newsletter. And, since not all the Big Deal Book resources are time sensitive, we provide an archive for you to browse
This newsletter will help you Visit Lady Liberty in AR, Build Design Thinking, Power AI Learning & More
Program to Prepare Thoughtful, Ethical Digital Citizens
Born in a Waldorf-inspired public charter school classroom in California, Cyber Civics meets a growing need to prepare middle school students to be ethical, safe, and wise digital citizens. The in-class program has three levels—Level 1: Digital Citizenship; Level 2: Information Literacy; and Level 3: Media Literacy for Positive Participation.
3D Learning and 3D Assessment in STEM
The Smithsonian Science for the Classroom program is setting the standard for 3D learning and 3D assessment. Developed by the Smithsonian Science Education Center, this new integrated STEM curriculum is designed to engage students in phenomenon-based learning through coherent storylines and connect them firsthand to the world around them.
Challenges for Building Design Thinking and Problem-Solving Skills
Students, teachers, and mentors come together to design solutions for real-world challenges at DiscoverDesign, an online platform supported by the Chicago Architecture Center. On the platform, students can practice the design process, demonstrate their design skills, develop a portfolio of work, earn badges, and get feedback.