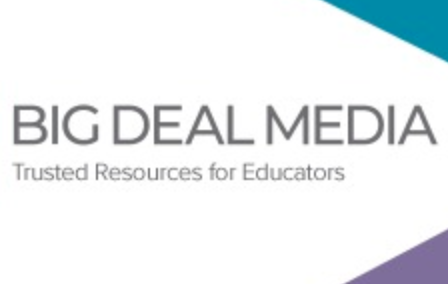 VSTE partners with Big Deal Media to bring you carefully curated resources designed for K-12 educators. Grants, competitions, web-based and mobile resources and more. We select our favorites from each newsletter but be sure to scroll down and view the whole newsletter. And, since not all the Big Deal Book resources are time sensitive, we provide an archive for you to browse
This newsletter will help  you with Virtual Summer Camps, AI Basics Course, Support for Special Needs & More
Virtual Summer Camps to Keep Children's Minds Active
Parents and children will find a wide variety of engaging camp activities to take part in when they dive into Camp Wonderopolis. Some of the activities revolve around STEM-field careers, others are designed to boost literacy and comprehension, and still others to help foster and improve critical thinking and creativity in young minds.
Interdisciplinary Student-Driven Projects
Imagineering in a Box is designed to pull back the curtain to show students in middle school and high school how artists, designers, and engineers work together to create theme parks.  The program, from Khan Academy, takes a behind-the-scenes look with Disney Imagineers and makes it an active learning experience by weaving together videos and exercises into lessons that culminate in student-driven projects.
Digital Games to Increase Understanding of Chemistry Through Play
Developed by PlayMada Games, Collisions helps high school students visualize and interact with chemistry concepts through engaging and challenging digital games that integrate with the chemistry curriculum.