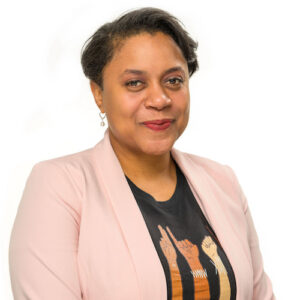 Amy Stewart
Virtual Academy Administrator
Colonial Heights Public Schools
Educational Leadership
I have had the opportunity to lead educators for the past 8 years in various capacities in two states; from building leader to district level leader. My experiences have included Reading Specialist, Instructional Coach, Administrator, Assistant Director of Teaching and Learning, and Supervisor of Instructional Technology and Extended Learning. All of these opportunities allowed me to merge my love of curriculum and instruction with educational technology.
Vision for VSTE
To further create opportunities for minorities in EdTech leadership positions by highlighting the work of those currently in the field and introducing the educational technology field to those who are interested. Also to forge the path of revamping how professional development is created and delivered so that it is more inclusive of teacher needs and experiences.
Biographical Sketch
I have dedicated my career to building lifelong learners who are equity minded knowledge seekers. My goal has always been to assist learners, both adult and children, by helping them find the areas they want to grow in and supporting their journey. I believe the future of education is to prepare the future trailblazers to be users of technology and not used by technology. My success has been contingent on my desire to create an environment that fosters the desire to be on a continual hunt for self improvement, while highlighting the strengths of those she is charged to lead, while supporting them in the areas they are looking to grow in.