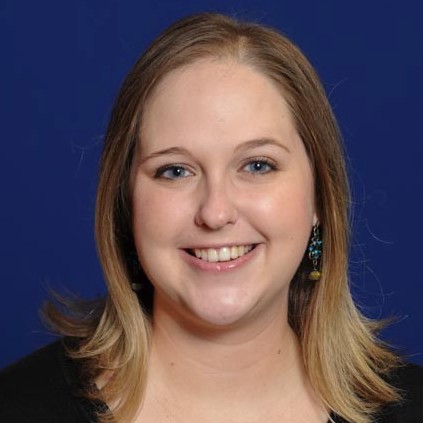 Kelly S. Rippard, Ph.D.
Senior Lecturer
Old Dominion University
Educational Leadership
My educational leadership experience spans both the secondary and post-secondary learning environments. As a third generation educator, I began my secondary teaching career as an English teacher at a technology-rich public high school in southeastern Virginia that also housed the district's STEM academy; here I was also a grade-level leader and subject-matter expert in technology. Later, I transitioned to teaching future teachers at both the undergraduate and graduate level in PK-12 instructional technology courses. During this time, I have been a committee member and committee chair for my college's Technology Committee, and I have been a part of the college's Transition Team to help faculty and students transition to online learning during the global pandemic. Lastly, I have served as a special interest group (SIG) chair within the Society for Information Technology and Teacher Education.
Vision for VSTE
My vision for VSTE for the next three years includes two main tasks: 1) increasing VSTE's professional development presence in schools and districts and 2) investigating certificate-type training options for Virginia's educators. I'd like to see VSTE focus on professional development seminars, events, and sessions offered in partnership with the state's districts and as a way of meeting teachers where they are and with what they need. During the pandemic and with many districts' budgets increasingly narrowing, I think this is a way to work with educators who cannot travel to conferences. Lastly, many organizations are offering certificates for learning different technologies and methods through online training courses (both asynchronous and synchronous), and I'd like to see VSTE pursue some of these options, too, or work to partner with other state organizations (like Virtual Virgina) to offer certificates, classes, or even professional development hours that can go towards recertification points for educators.
Biographical Sketch
I am a technologist, researcher, instructional designer and licensed English educator. My areas of interest include technology education, mobile learning, blended learning models, instructional design, curriculum development, and English education. After having a successful career as a secondary and post secondary English educator as well as an instructional designer and curriculum specialist, I am currently a senior lecturer in the department of teaching and learning at Old Dominion University in Norfolk, VA. Here I focus on teaching future teachers about the innovative ways to use technology for learning, including how technology can be used for higher-level learning and collaboration in the classroom, how to best apply the TPACK framework in various disciplines and grade-levels, and how BYOD can be used to differentiate learning.