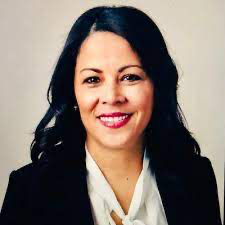 Lynmara Colón
Director of English Learner Programs and Services
Prince William County Schools
Educational Leadership
Lynmara brings the perspective of a teacher, assistant principal, and principal—positions she has held since joining education in 2003. As principal of an elementary school in 2014, she served over 1,000 students in grades kindergarten through fifth grade and was able to increase reading engagement by leading a culture of literacy, personalized learning, and collaborative learning teams. She now leads the English Learners office where she supports over 20,000 Els, teachers, and their families.
Vision for VSTE
My vision for VSTE is to continue to advocate for special populations and represent the fastest growing population in the VA. I want to continue supporting educators in seeing Els as students who have potential and deserve access despite where they come from or the level of their digital literacy skills.
Biographical Sketch
Lynmara believes all schools should be run like Disney; providing magical experiences to every student regardless or their background. She now heads the office that provides comprehensive registration services to English learners and immigrant children, including translation and interpretation services, to a school division serving over 90,000 students. These students represent 124 countries and 149 languages. Colón holds two master's degrees: a degree in curriculum and instruction, and the other in educational leadership. She is currently pursuing her doctorate in education through Old Dominion University.