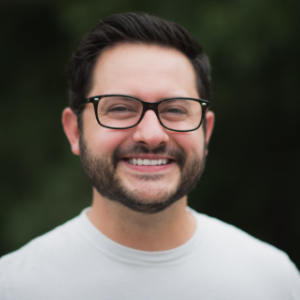 Matt Caratachea
Coordinator of Technology Integration & Innovation
Goochland County Public Schools
Educational Leadership
Before becoming an educational leader in title for Goochland County Public Schools, I had many leadership roles. I helped organize and carry out division-wide events celebrating students and teachers for the innovative learning experiences happening across the county. I also helped organize division-wide professional learning events for teachers and leaders that were both packed with learning and fun. Currently in my role in central office I am lucky enough to lead an amazing team of coaches as we not only design professional learning to help teachers and leaders feel supported and prepared for anything, but help shape the instructional vision of the school division as we continue to grow and innovate.
Vision for VSTE
Driving state-wide educational innovation and creating opportunities to bring educators together are two incredibly important aspects of the VSTE organization. Though this past year was one of immense struggle, one positive light is the widespread adoption of integrating technology by teachers. VSTE must now reach the teachers who are starting to see the potential in these technological tools in order to not only meet these teachers with the high quality professional learning they need to carry on, but to also guide these educators in meaningfully integrating this into their classrooms. True innovation in schools can only happen when top notch pedagogy and 21st century tools and practices come together. There are teachers and leaders all over the state excited to help shape what comes next in education in a post-COVID world and VSTE will be the force behind bringing them together and making it a reality.
Biographical Sketch
From classroom teacher, to coach, and now in central office, I have always been an advocate for the innovative use of technology in the classroom. Helping teachers, students, and leaders see technology as a tool that can be used to create is a passion of mine. My day is made when a student is able to find their voice or their next creative outlet through a tool they have learned in school, or when a teacher has a vision and I can help with the tools or knowledge to help them see it through.