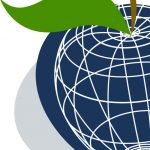 Nine candidates are running for five open seats on the Board of Directors for the 2021 - 2024 term. The VSTE Board of Directors provides leadership and direction to the organization. The election runs from April 12, 2021, to May 9, 2021.
Click on the links below to review each candidate's information. Then use the link at the bottom of the page to access the ballot. You must be logged in to the Members' area of the website in order to access the ballot. Only members in good standing for at least ten days prior to the election are eligible to vote. Use the lost password link to retrieve your password. If you have any issues, contact us for help.
Kerry Adkins

Gifted Resource Teacher

Marsteller Middle School/Prince William County Schools

---

Matt Caratachea

Coordinator of Technology Integration & Innovation

Goochland County Public Schools

---

Lynmara Colón

Director of English Learner Programs and Services

Prince William County Schools

---

Fara T. Faust

Instructional Technology Specialist (ITS)

Virginia Beach City Public Schools

---

Emily Heller

Instructional Technology Coach

Fredericksburg City Public Schools

---

Joy McDonald

Online Learning Coordinator

Rockbridge County Public Schools

---

Kelly S. Rippard, Ph.D.

Senior Lecturer

Old Dominion University

---

Margaret Sisler

School Based Technology Specialist

Westfield High School/Fairfax County Public Schools

---

Amy Stewart

Virtual Academy Administrator

Colonial Heights Public Schools
Click here to access the ballot.
If you are not already logged into the Members section of the VSTE site, you must do that first, using the link on that page. Use the Lost Password link on the login page if you've forgotten your password.
Thank you for participating in the VSTE Board of Directors election.