S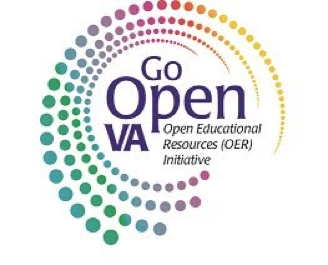 ince its debut in January 2020, #GoOpenVA has been building its collections with the help of Virginia educators. This collaborative initiative enables educators and others throughout Virginia to create, share, and access openly-licensed educational resources (OER, also known as open education resources). OER are free digital materials that can be used or modified to adjust to student needs; they are openly-licensed unhampered by many traditional copyright limitations.
Jean Weller, VSTE Board Member and VDOE Technology Integration Specialist, leads this effort. We asked her to periodically curate a few of the resources to give a sense of what is available. Start with these but stay for so much more! And be sure to follow Jean on Twitter.
Featured Resources:
Decimal Rounding Podcast Episode (Mic Drop Maths Podcast): Two teachers (Lindsey Paulson and Whitney Wells-Corfield) in Hanover County collaborate to bring you their cool ideas on Mathematics SOL for 5th graders.  Broken into segments for easy "digestion," it's a way to get your own creative juices flowing. https://goopenva.org/courseware/lesson/496/overview
Blended Content Studio: This resource, created by Mike Caulfield of WSU Vancouver is full of great tips and videos to help teachers new to online learning.  Just one of the resources outside of Virginia that can be useful to Virginia educators trying to stay current during this crazy time.
https://goopenva.org/courses/blended-content-studio-emergency-online-teaching-at-wsu-vancouver/view
I Can Forecast the Weather Remix: Adrienne Sawyer of Chesapeake created a remix of a pretty simple lesson about recognizing clouds and made it much more robust for students, adding a great downloadable "Weather Journal" for students to use.