In October 2015, the US Department of Education launched #GoOpen, a campaign to encourage states, school districts and educators to use openly licensed educational materials. Open licensed educational material is more commonly known as Open Education Resources (OER).
In August 2016, a group of interested parties from across the Commonwealth of VA met informally at the VDOE offices in Richmond, VA to form a task force for the purpose of exploring the OER landscape in Virginia and identifying existing practitioners and models. The task force eventually included leaders from Virginia school divisions, Virginia Comm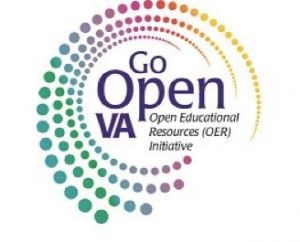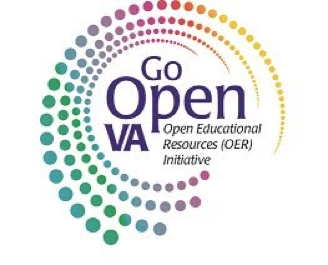 unity College System, Virginia Department of Education,, WHRO's eMediaVA, and Amazon Education. #GoOpenVA came into existence as the result of actions taken by this task force. Find more information on the #GoOpenVA vision, mission and goals at the #GoOpenVA website.
On April 20, 2017, VDOE held a Kickoff Meeting for #GoOpenVA's OER development goal at the Monroe Building in Richmond, VA. In attendance were 18 teachers from across the Commonwealth and 22 other educational professionals who are active in the OER community of users. The purpose of the meeting was to educate and inform the participants on Open Education Resources (OER) and to give guidance on how to curate and identify education resources that are truly "Open".  The following link is a video from the #GoOpenVA Development Educational Resources KickOff Meeting:
As the summer progresses the teachers at this workshop will work on curating open education resources with a focus on three content areas: Algebra I, World History I, and Virginia Social Studies. This is an exciting opportunity for learning and collaborating. These teachers and their supporting staff are working to define the processes for curating Open Education Resources that align to the Virginia Standards of Learning. The goal is to identify open resources that are validated to be of high quality, that support personalized learning, that promote critical and creative thinking for teachers and students and are effective at accelerating learning.
Below are comments from two of the teachers who are engaged in the #GoOpenVA Development of Resources initiative: 


---
Author: Elsie Dawson, Lead Project Manager, Virginia Department of Education
Contributors: Daina Campell, Henry County Schools, VA Studies; Catherine Pace, M.ED, Chesapeake Schools, Social Studies Teacher; Jean Weller, VDOE Education Technology Specialist; Dr. Deri Drapper, Director Integrated Learning, Old Dominion University