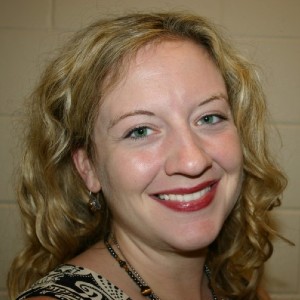 Joy McDonald
Online Learning Coordinator
Rockbridge County Public Schools
Educational Leadership
After beginning my career as a classroom teacher in one of the nation's first 1:1 laptop initiatives, I continued to grow in the field of education where I transitioned to the position of ITRT in Henrico for a decade. There, I guided teachers through the adoption of several 1:1 initiatives and earned the distinction of top 21st Century School at Hungary Creek Middle School. While an assistant principal at Alleghany High School and Rockbridge County High School, I led stakeholders through the adoption of each division's first 1:1 tablet initiative. As a district administrator of instructional technology, I was instrumental in the adoption of deeper learning methodologies as a lead consultant in Alleghany High School's acceptance as a New Tech Network High School and as through the adoption of a CMS and an LMS pilot in Rockbridge. As an eLearning professional, I have presented for EdTech RVA, VSTE, and have served as adjunct faculty for Dabney S. Lancaster Community College to provide professional development for educators across the state.
Vision for VSTE
I envision VSTE as the trailblazer of the types of transformative, digital learning with which modern students can be inspired. Rooted in the foundation of ISTE standards, VSTE's work can lead the way in the implementation of the state's recent legislation of virtual instruction for interested students by championing transformative learning, endorsing best practice integration methods with educators, and facilitating regional collaborations aimed at providing a variety in educational programming. Across the Commonwealth, but most significantly for students experiencing the Rural Virginia Horseshoe Effect, regional collaborations will increase equitable access to a diverse program of studies for all students. As a result, VSTE's efforts will empower students by providing a more personalized curriculum which, in turn, will inspire our students to go beyond the role of 'thriving in' and evolve to the role of 'shaping and innovating' in our digital world.
Biographical Sketch
I earned my BA in Music Education, my MA in Instructional Technology, and my Ed.S. in Educational Leadership at Virginia Tech. Outside of education, I enjoy the farm life and my wonderful family. I am an avid musician, snowboarder, and hiker. I am also an enthusiastic adventurer and have continually pursued the latest technology, from teaching with the first networked digital piano performance system to influencing others to adopt technologies and methods that enhance student learning. Not even personal life escapes my passion for technology as I've also enjoyed bringing my antique SUV ('76 IH Scout) into the computing age by personally converting it to a fuel injection system.