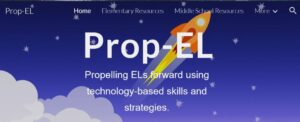 Created by:
Ryan Champney - ITRT for Spotsylvania County Public Schools
Tara Hefner - ESOL Secondary Lead / ESOL Coach
Sarah Mills - ITRT for Spotsylvania County Public Schools
Cara Miles - former Spotsy ITRT / current ESOL teacher for York County
"Do you have anything for translation?" This was a question I was asked many times in my first year as an ITRT. Little did I know that this question would send me on a journey that I never would have guessed I would become immersed in as a new ITRT.
In the past year, Spotsylvania County Public Schools has had an increase of over 500 EL (English Learners) or ML (Multiple Language) Learners. This is a trend that is only increasing as we begin to see an influx of these students in our schools.
As I started to become aware of the needs of these students, I reached out to some of my colleagues for support and information. We decided after some discussion about how best to support the teachers for EL students and the students themselves, that we would create a shared Google Drive to host a number of EL resources that could be shared throughout the county.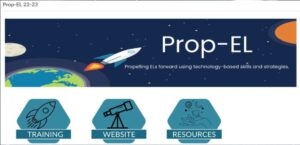 However, after some discussion about copyright and share settings, we decided to create what is now known as PROP-EL. Within this project, we created a hub for resources, a Canvas Course with Modules to keep track of the state required training needed by all teachers, and a website that hosts a number of resources to help all of our students.
Take a look at the presentation below and explore what PROP-EL is, what it can become, and what YOU can do to best help your EL students.