Take a Learning Journey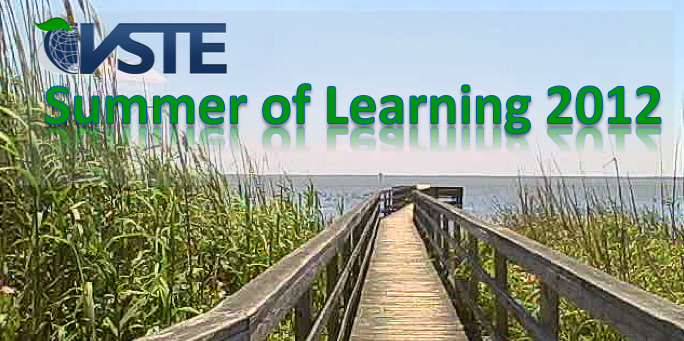 VSTE is all about learning this summer!  From face to face events throughout the state to a virtual book group and online conversations, you can learn, share, and grow with VSTE.
Face to Face Events: These events feature a keynote, breakout sessions, and an opportunity to network with other educators.  They include continental breakfast, lunch, and all the M&Ms you can eat for just $60 per event.
21st Century Collaboration
Tuesday, July 10, 2012
Jones Middle School
Hampton, Virginia
---
iPads in Education
THIS EVENT IS CLOSED FOR REGISTRATION.
Friday, July 20, 2012
Northern Virginia Campus, Shenandoah University
Leesburg, Virginia
---
Teaching & Learning with Technology
Tuesday, July 24, 2012
Read Mountain Middle School
Cloverdale, Virginia
---
Virtual Events: These events will be held on VSTE Island in Second Life and on VSTEOnline, the VSTE social networking community.  They are free!

Book Study: Reality Is Broken by Jane McGonigal
Meetings in Second Life: July 9, July 23, August 6, August 20
Discussions ongoing at VSTEOnline!