by one of the VSTE Coaching Crew members, Patty Gilham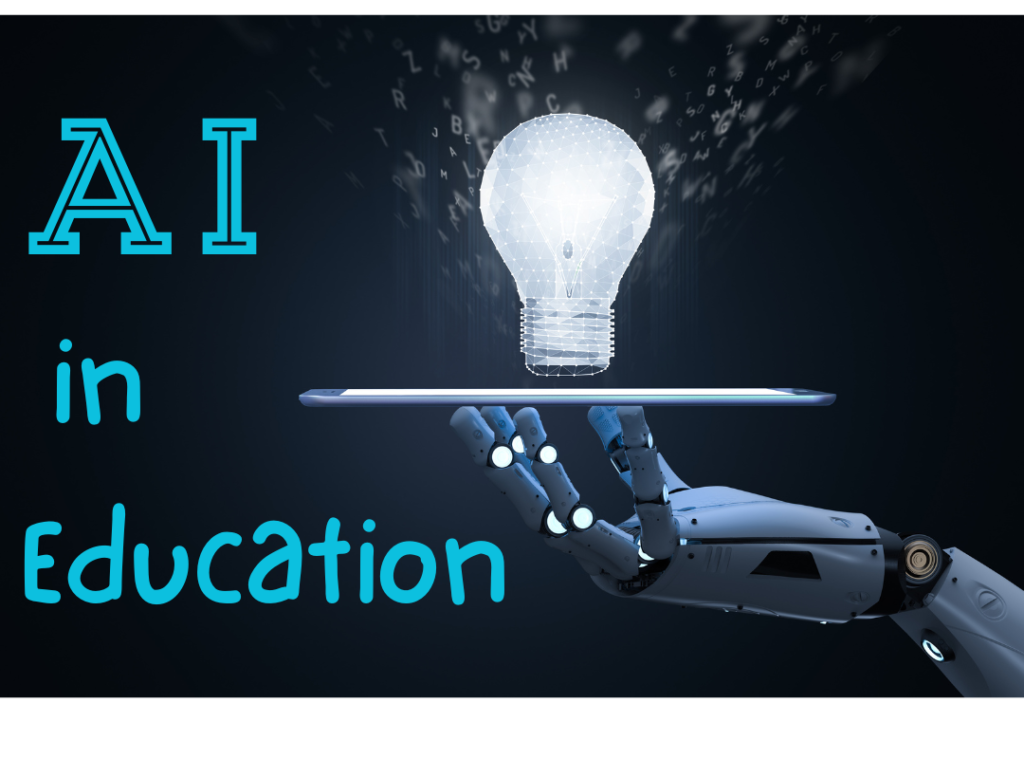 As educators; we have been using applications such as Kahoot!, Quizlet and Immersive Reader with our students that use artificial intelligence (AI) to make them more personalized to the needs of our students. In late 2022 and into 2023, ChatGPT, however, seemed to suddenly bring to focus how AI could impact teaching and learning in a major way. Many school divisions have blocked it while others are embracing it to support students and teachers. No matter which way a school division decides to go; as educators we certainly want to be informed about technology that will impact what happens in the classroom. In keeping with the spirit of demonstrating the power of ChatGPT the following question and response was generated in less than 30 seconds.
Question: What are some practical ways teachers can use AI tools like ChatGPT to improve instruction?
Response: Here are some practical ways that teachers can use AI tools like ChatGPT to improve instruction:
Personalized feedback: Chat GPT can provide personalized feedback to students on their work, allowing them to identify areas for improvement and work at their own pace. Teachers can use Chat GPT to provide feedback on assignments, essays, or other written work, providing suggestions for improvement and areas to focus on.
Differentiated instruction: Chat GPT can be used to provide differentiated instruction to students based on their individual needs and abilities. Teachers can use Chat GPT to provide students with personalized instruction, such as assigning specific readings or activities that are tailored to their interests and learning style.
Real-time assessment: Chat GPT can be used to assess student understanding in real-time during class discussions or activities. Teachers can use Chat GPT to pose questions and receive immediate feedback from students, allowing them to adjust their instruction accordingly.
Collaborative learning: Chat GPT can be used to facilitate collaborative learning among students, allowing them to work together on projects and share ideas in real-time. Teachers can use Chat GPT to create group chats or virtual classrooms where students can collaborate and communicate with each other.
Research assistance: Chat GPT can be used to assist students with research, providing them with access to a vast amount of information and resources. Teachers can use Chat GPT to guide students through the research process, helping them to identify credible sources and evaluate information.
Time management: Chat GPT can be used to help students manage their time more effectively, providing them with reminders and prompts to stay on track with their assignments and deadlines. Teachers can use Chat GPT to create calendars and schedules for students, helping them to prioritize their work and stay organized.
ChatGPT is not the only AI technology that has the potential to encourage educators to rethink methods of leveraging technology with teaching and learning. Canva, another tool that promotes use in the educational arena, has also introduced many new features that includes a suite of AI-powered tools. A simple prompt can generate a range of presentations as well as custom-designed images in a matter of minutes.
As AI technology continues to advance; it is important for educators to understand its potential impact and how to prepare students for an AI-driven world. Integrating AI into education can help students learn to use, create and evaluate the results of AI-generated resources. Assisting students in developing a responsible understanding of this technology can go hand-and-hand when teaching students other digital citizenship concepts and strategies.
Additional Resources to Explore to Learn More: