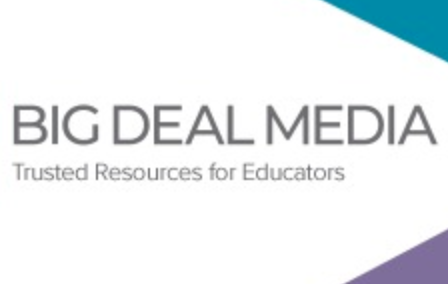 VSTE partners with Big Deal Media to bring you carefully curated resources designed for K-12 educators. Grants, competitions, web-based and mobile resources and more. We select our favorites from each newsletter but be sure to scroll down and view the whole newsletter. And, since not all the Big Deal Book resources are time sensitive, we provide an archive for you to browse
This newsletter will help you with COVID-19 Children's Zine, Climate Course, Virtual EL Conference & More.....
SPOTLIGHT! On Equitable Access to Science Materials
Building Science Literacy with Technology
Nationally, English learners (ELs) make up nearly 10 percent of preK–12 classrooms and almost 15 percent of urban classrooms, and these numbers are on the rise, according to research by the National Center for Education Statistics. Many supports are available for ELs, but the elementary science materials available are disproportionately directed toward grade-level readers. How can educators make access to science more equitable?
Comic Teaching Young People About the Coronavirus
Recently NPR published a comic geared to children about the newly discovered coronavirus. The comic was also published in Chinese and has been translated into other languages—and it is finding an audience in schools and libraries as well as at home.
Course on the Complexities of a Contemporary, Healthy Food System
FOOD Ed. is a national standards-aligned course that brings STEAM to life by exploring the complexities of the nation's food system. The semester-long interdisciplinary course explores connections between food and culture, food and environment, and food and power.