Student Data Privacy: Planning for Protection
VSTE and the Virginia Department of Education are partnering to present the Leading Ed Forum "Light," on October 14, 2021, 9 - 3:30 PM. This event will focus on Student Data Privacy from two perspectives: building a student data privacy program and working with providers to create privacy agreements. We are please to welcome two national presenters to address these important topics. The event is free and open to all. The focus audience are technology and instructional directors. 
9:00 - 11:30 AM
Student Data Privacy: Your Privacy Program, Your Way
Presenter: Linnette Attai, President, Playwell LLC
Register in advance for this meeting
After registering, you will receive a confirmation email containing information about joining the meeting.
As districts leverage technology for learning in physical and virtual classrooms, they must also ensure that they have safeguards in place to protect the privacy and security of student data. It's never been a more complicated time to build or strengthen a data protection program, and the need for the work has never been greater. 
It requires a depth and breadth of knowledge around the legal requirements, development of fundamental policies and practices to govern the protection of student data, a system of continuous improvement around that work to meet the needs of the ever-evolving climate, and transparency with parents about how you're protecting student data. Learn the fundamentals of building a student data privacy program, and how CoSN's Trusted Learning Environment (TLE) program can help can you measure and improve your compliance efforts, empower educators to leverage technology safely, and build a trusted partnership with parents. Bring your unique needs to the table, learn from the experts, and come away with tangible steps to move your data privacy efforts forward. 
Prework: Please fill out this self-assessment in advance either alone or with a group. We'll use the results to focus in on some common areas of interest and need.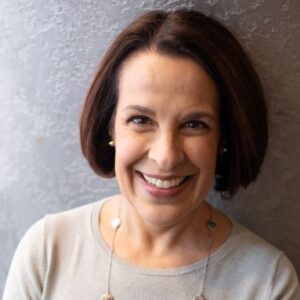 About the Presenter: Linnette Attai is the founder of PlayWell, LLC, a compliance consulting firm helping companies and districts navigate regulations and best practices surrounding data privacy and user safety, as well as security, product development and marketing. Linnette has over 25 years of experience in the compliance industry, with special expertise creating industry and school compliance programs. Linnette co-authored the Future of Privacy Forum Guide to Student Data Protections Under SOPIPA for School Administrators and Vendors, and has advised the Mobile Marketing Association, helping write their guidelines on children's advertising and leading a subcommittee on children's privacy. She works with schools and youth groups, teaching stakeholders how to manage online privacy and safety, and serves as Project Director for CoSN's Privacy Initiative and Trusted Learning Environment program. In addition, Linnette is an adjunct professor of marketing at The New School and at Fordham Graduate School of Business, where she teaches a course she designed on ethical marketing to young consumers.
12:30 - 3:00 Streamlining Privacy Stewardship
Presenter: Dr. Larry Fruth, Executive Director / CEO at Access 4 Learning Community
Register in advance for this meeting
After registering, you will receive a confirmation email containing information about joining the meeting.
A key component for any conversation is to understand the lens from which your discussion partner is viewing the world.  The majority of "disconnects" seen between marketplace players and their customers evolve from of a lack of common expectations in data stewardship.  The Student Data Privacy Consortium (SDPC) and VDOE/VSTE have partnered to streamline privacy stewardship tasks for information technology leaders in all Virginia Divisions. This workshop will show schools how to access these free tools and templates in use across more than 9,000 schools in the US. address privacy issues schools face protecting learner information.  The most impactful move of these has been the release of a new National Data Privacy Agreement (NDPA) being adopted across two dozen SDPC Alliances.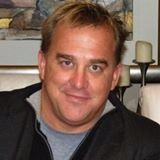 About the Presenter: Dr. Larry Fruth II is currently the Executive Director and CEO of the Access 4 Learning (A4L) Community, an independent non-profit membership organization comprised of over 3,200 software vendors and educational institutions whose mission is to support the identification, management, movement and usage of learning information within the education sector. The main community product is the collaboratively developed, platform independent and vendor-neutral technical specifications (SIF Specifications) to enable data sharing among education software applications internationally. Additional activities include the establishment, support and growth of the Student Data Privacy Consortium (SDPC) addressing critical on the ground privacy issues. Dr. Fruth has over 30 years of experience in teaching and learning as a classroom teacher/professor, curriculum and professional development designer and state and federal policymaker. Most recently Dr. Fruth served as an Director for the Ohio Department of Education where he oversaw development of Technology Academic Content Standards, was the State Educational Technology Director designee, lead for various federal programs as well as pointing various pK-16 partnership initiatives. He has been a national keynote speaker, grant reviewer, and currently sits on state, national and international boards relating to education and technology.