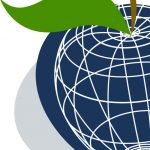 In order to provide representation to all areas of Virginia, VSTE's bylaws require that the Board have at least one representative from each region of the state. The Board of Directors is pleased to appoint Joy McDonald from Rockbridge County as the representative from Region for the 2021 - 2022 term. She joins a dynamic group of educators that provide leadership and direction to the organization.
Learn more about Joy.
Learn more about the Board of Directors and meet the current board. New board members will join the Board on July 1.