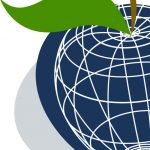 Forgot to vote? We've extended the election for just one day. Ballot will close at midnight, May 16, 2022.
Six candidates are running for five open seats on the Board of Directors for the 2022 - 2025 term. The VSTE Board of Directors provides leadership and direction to the organization. The election runs from April 18, 2022 until May 15 2022.
Click on the links below to review each candidate's information. Then use the link at the bottom of the page to access the ballot. You must be logged in to the Members' area of the website in order to access the ballot. Only members in good standing for at least ten days prior to the election are eligible to vote. Use the lost password link to retrieve your password. If you have any issues, contact us for help.
Heather Askea

Instructional Technology Coordinator

The University of Virginia's College at Wise

---

Dani Hall

Coordinator of Instructional Technology

Prince William County Public School

---

Patrick Hausammann

Supervisor of Instructional Technology/ITRT

Clarke County Public Schools

---

Amy Jackson

Supevisor, Educational Technology & Programs

Arlington Public Schools

---

Wanda Parker

Manager, Service Desk, Desktop Support and Telecommunications

Richmond City Public Schools

---

Lucy Spencer

Learning Technology Integrator

Albemarle County Public Schools, Baker-Butler Elementary and Broadus Wood Elementary Schools
Click here to access the ballot.
To access the ballot, you must first log into the Members section of the VSTE site (If you get a 404 error when clicking on the ballot link, you are not logged in). Use the Lost Password link on the login page if you've forgotten your password.
Thank you for participating in the VSTE Board of Directors election.